Game files suggest Call of Duty Warzone's Season 4 will start on June 10
Season was delayed in support of Black Lives Matter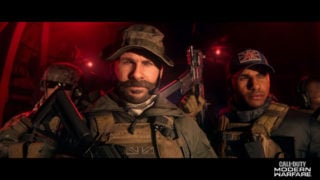 Call of Duty Warzone and Modern Warfare's Season 4 looks set to start on Wednesday, June 10.
Season 4 was due to start on June 3. However, Call of Duty's upcoming Warzone and Mobile seasons were delayed in support of anti-racism protests taking place across the globe. In a statement, publisher Activision said it wasn't the right time to debut new content.
But according to datamined game files uncovered by a Twitter user (via Modern Warzone), developer Infinity Ward has set Season 3's challenges to end on June 10 (UTC), which would suggest a delay of just one week for Season 4.
Warzone Season 4 is set to add campaign star Captain Price as the season's flagship operator. Call of Duty Mobile Season 7, Radioactive Agent, will expand the battle royale game's map when it launches.
Earlier this week developer Infinity Ward pledged to crack down on racist and hate-orientated Call of Duty user content, after the Black Lives Matter movement highlighted racial inequality around the world.
In a statement published on Wednesday, the developer acknowledged that it needed to do a better job at policing its community, despite claiming to issue "thousands" of daily bans for racist usernames.
Call of Duty Warzone and Modern Warfare have added an in-game message of support for the Black Lives Matter initiative.