Game Digital recommends shareholders accept takeover offer
Directors says Sports Direct bid will deliver strategic benefits to the business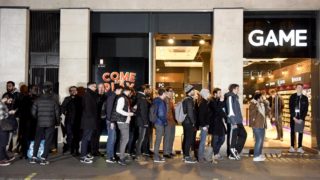 Game Digital's board of directors has recommended that shareholders accept Sports Direct's offer to acquire the company.
The sportswear firm, which is led by Mike Ashley, increased its stake in the specialist games retailer to 38.49% earlier this month, resulting in the company having to make a mandatory cash offer for the rest of the business under the takeover code.
It offered 30 pence for each Game share, valuing the remainder of the business at £51.88 million. At the time it represented a premium of over 27% on Game's share price, which stood at 23.55 pence. It opened today at 29.70 pence.
Game said in a statement: "The Board has unanimously concluded, following a period of detailed deliberation and having been so advised by Canaccord Genuity Limited, that 30 pence per share represents a fair value for the Group and intends, therefore, to recommend that shareholders accept the Mandatory Offer, as those members of the Board who hold GAME shares intend to do."
Sports Direct has been an investor in Game since July 2017 and the pair are joint owners of the Belong IP, which is an in-store esports offering.
Game's statement continued: "The Board acknowledges Sports Direct's intention to work with the GAME team as part of its ongoing review of the business and to accelerate the evolution of the BELONG business. GAME continues to see significant opportunity with its transformation strategy and rollout of BELONG.
"The Board is therefore disappointed that it is not able to execute this strategy on a standalone basis. Nevertheless, the Board believes that the Mandatory Offer has the potential to deliver a number of strategic benefits to GAME's business, including the opportunity to benefit from Sports Direct's increased financial and operating support."
If Sports Direct's takeover bid is successful, the company plans to undertake a year-long review of the business which could result in the consolidation or closure of Game sites and potential layoffs.