Gallery: Here's everything shown in Pokémon Scarlet and Pokémon Violet so far
See the first screenshots of the Gen 9 Pokémon game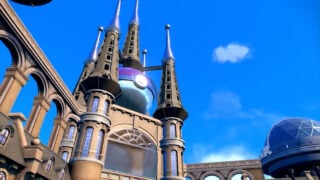 Pokémon Scarlet and Pokémon Violet, the newest games in the Pokémon franchise have been announced.
Revealed during Pokémon Presents, the newest games in the franchise were shown off in a new trailer.
Pokémon Scarlet & Violet - announce trailer
Also shown off were the three starter Pokémon. A grass type cat names Sprigatito, a fire type crocodile named Fuecoco and a water type named Quaxly.
Interestingly, the game's official website lists them as 'partner Pokemon' rather than starter.
The trailer ended with an image describing the games as "An all-new entry in the Pokémon series releasing worldwide in Late 2022."
Also shown off during Pokémon Presents were updates to several games including Pokémon Masters, Pokémon Unite and Pokémon Café Remix.