Gallery: A closer look at PS5's controller and accessories
Next-gen peripherals shown from all angles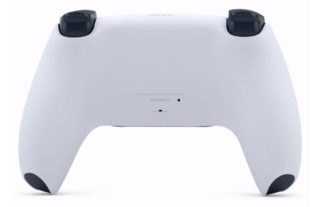 Sony Interactive Entertainment has released new imagery for PlayStation 5's controller and accessories.
You can see the DualSense, PS5 headset, camera and remote from all angles via the newly-launched section of the PlayStation website, or via the images below.
Earlier this week Sony released new details on PS5's compatibility with legacy console accessories and confirmed that PS4 controllers will not work with PS5 games.
However, DualShock 4 will work with PlayStation 4 games via backwards compatibility, it said in a blog post on Monday.
Speciality peripherals, such as officially licensed racing wheels, arcade sticks, and flight sticks, will work with PS5 games, Sony said.
Platinum and Gold Wireless Headsets, as well as third-party headsets that connect via USB port or audio jack, will also work on PS5, along with PS Move Motion Controllers and the PlayStation VR Aim Controller.
Finally, the PlayStation Camera will work with PS5 for playing "supported PS VR games." This will require a PlayStation Camera adaptor that will be provided at no additional cost to PS VR users, Tomatis wrote. More details on how to get the adaptor will be announced at a later date