Future of Slightly Mad's console in doubt
Investors walk away from Mad Box project after Google's Stadia announcement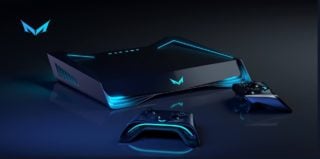 The likelihood of Slightly Mad's recently announced Mad Box console ever coming to market is now said to be "questionable".
Slightly Mad CEO and founder Ian Bell announced plans to release the Mad Box in January, claiming on Twitter it'd be "the most powerful console ever built".
He said: "You want 4k, you want VR at 60FPS? You want a full engine for free to develop your games on it? You have it."
However, the company's online marketing director, Nathan Bell has told PCGamesInsider.biz that a pair of investors have turned their back on the project following the announcement of Google's upcoming game streaming service Stadia.
"Google's announcement of Stadia hasn't helped the project with our investors," he said.
"We had some solid investment lined up but Google saying 'the future of gaming isn't in a box' hasn't done us any favours.
"Two investors pulled out after the announcement of Stadia," Bell added. "All I can say at this stage is the future of the project is questionable."
London-based Slightly Mad, which is best know as the development studio behind the Project Cars series, has also run into problems relating to its planned name for the console.
Following a trademark dispute, the studio has withdrawn its 'Mad Box' application. "Discussions are still on-going internally as to the naming of the console," Bell confirmed.