Full details: Mass Effect Legendary Edition includes 'upgraded' original, unified combat and more
EA fully unveils the console and PC remasters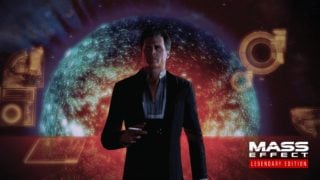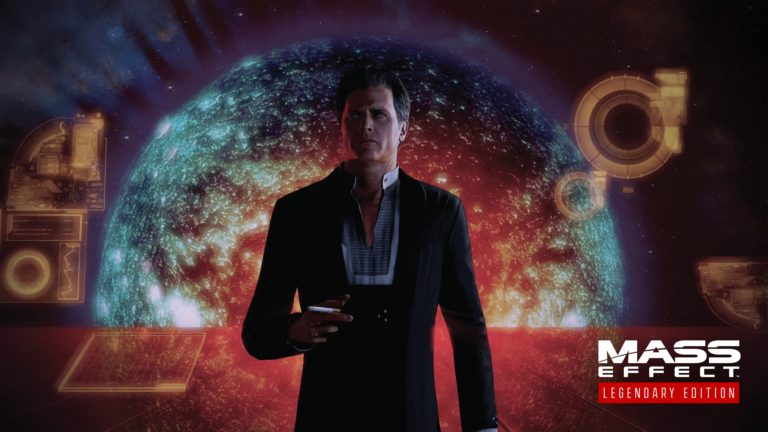 Electronic Arts has fully unveiled Mass Effect Legendary Edition, the three-game remaster collection set to release for PS4, Xbox One and PC on May 14.
Legendary Edition – which will also be "forward compatible" with PS5 and Xbox Series X/S – will feature enhanced visuals, gameplay improvements, over 40 pieces of DLC and a modernised version of the original game, developer BioWare told the press during a recent video call.
All three single-player games (multiplayer is not included) will feature remastered character models, "tens of thousands" of upressed textures, new shaders and VFX, updated lighting and improved shadows, plus volumetrics and depth-of-field, it said.
From the footage shared by EA, the visual updates are most notable in the original Mass Effect game, which has had its locations modernised with a new art direction, in addition to a revamped UI, modernised combat controls and more.
Character customization features have been unified across all three games, including the ability to play as the default female Shepard appearance from Mass Effect 3.
The developer had explored the possibility of porting the Mass Effect games from Unreal Engine 3 to 4, it said, but quickly abandoned the idea after it realised that it would have to rebuild most of the gameplay and narrative scenes from scratch. That means some modern features such as ray-tracing are not included.
"We've enhanced for 4K Ultra HD, not only visually but also graphically," explained producer Crystal McCord. "We've also enhanced performance, framerates and given you faster load times, and it now has HDR support as well.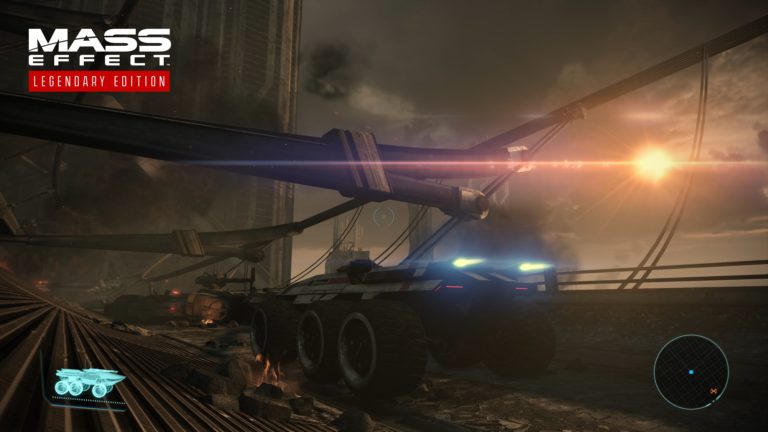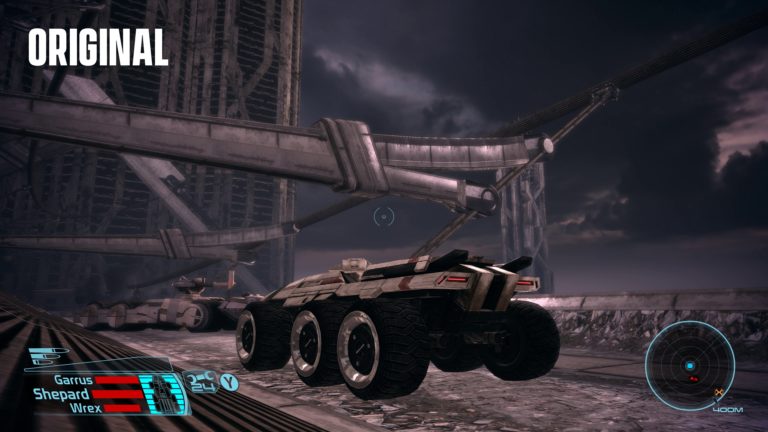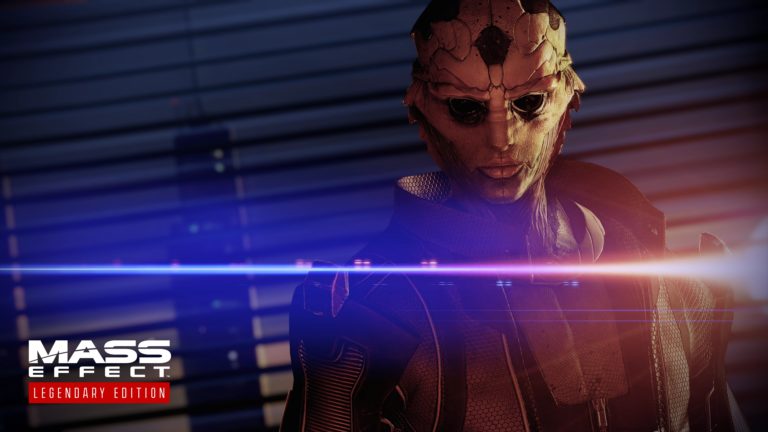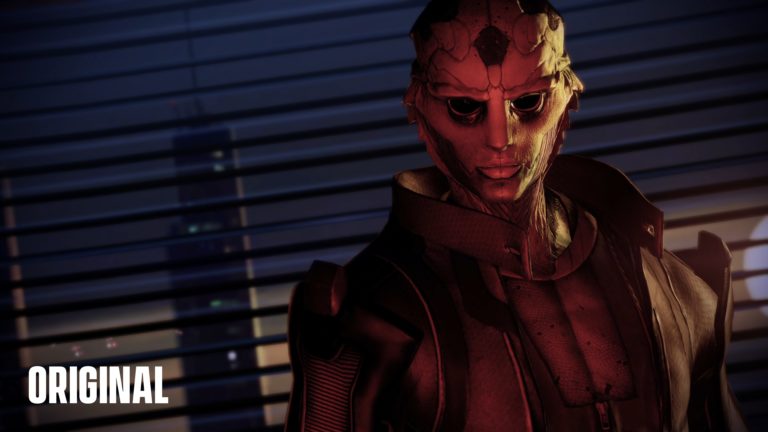 Mass Effect Legendary Edition Overview
Mass Effect, Mass Effect 2, Mass Effect 3
Over 40 DLC including all story content, promo weapons, armours and packs
Remastered for 4K and HDR
Enhanced visuals (models, lighting, shaders, FX) and "tens of thousands" of upressed textures
60fps on Xbox One X, PS4 Pro, PS5 and Xbox Series X/S
Supports high refresh rate and ultra-wide (21:9) on PC
Gameplay and quality of life improvements
Universal character creator across all three games
Mass Effect Legendary Edition additional changes
Camera interpolation/smoothing
More consistent auto saves points
In-scope aim smoothing
Cover pass
Dedicated melee button
Improved enemy AI
Improved squad controls
Mini-games unified across platforms
Removed class based weapon restrictions
Removed aim class based aim penalties
Rebalanced XP for 60 level cap
Improved boss encounters
Improved cooldown for first aid
More unified control scheme between games
Reduced difficulty/frequency of mini-games
Modernised HUD
"We really wanted to look at what fans were asking for in terms of quality-of-life improvements such as faster elevator speeds, improvements to the Mako in the first game, or even some gameplay improvements.
"And for our fans who like creating their own unique Shepard, we've also unified the options across all three titles for character creations, so skin tones, hair, makeup options [are unified] and we've also given you new options for your Shepard, so you can create even more varied and unique characters."
Project director Mac Walters said BioWare had started examining how it would go about improving the original games last Spring, which included opening up a beta version to everybody at EA later in the year. It also met with a small group of community members to discuss improvements it could make to the series.
From the feedback, BioWare quickly highlighted a number of art and gameplay changes it wanted to make to the original Mass Effect in particular, it said.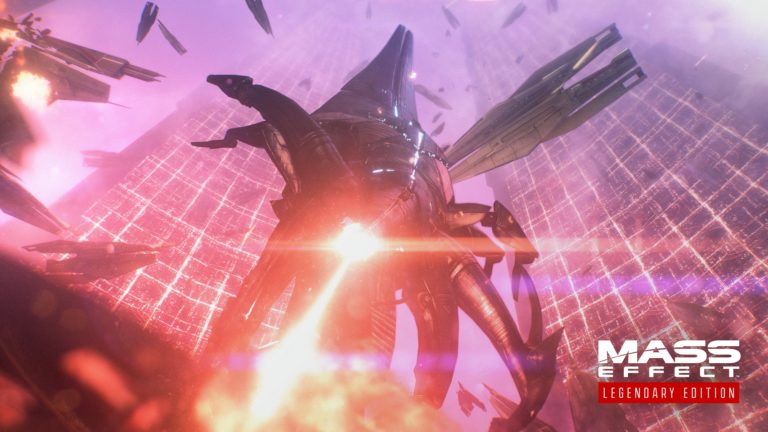 BioWare has made drastic changes to some of the environments in the first game, such as flipping the lighting in Eden Prime and creating more signs of battle throughout the location. Similarly, Ilos has had additional foliage added to its world and Feros has had significantly more towers added to its vista.
"What we wanted to do [with Mass Effect 1] was take what we had learned over the course of the trilogy and bring that back to the original, especially around design and gameplay," explained McCord. "There was a little bit of friction there in the way that combat worked… it really was more of an RPG than a shooter."
Director Walters said BioWare had looked at cut content that could potentially be re-added to the remasters, but eventually decided there wasn't much that could be salvaged and that it would detract from its core work modernising the games.
On Mass Effect 3's controversial ending, Walters said that the version included with Legendary Edition would be the Extended Cut DLC, which added additional epilogue scenes following widespread criticism of the original conclusion.
BioWare announced last year that an original Mass Effect title has started development. BioWare confirmed that the "next chapter of the Mass Effect universe" is being made by a "veteran team" at the company.
Project director Mike Gamble, who's tasked with envisioning the future of the Mass Effect franchise, introduced several team members on Twitter following the release of the first Mass Effect 4 teaser trailer in December.
Dusty Everman, principal narrative designer for the next Mass Effect, and creative director Parrish Ley, both rejoined BioWare this year to work on the series. Gamble also singled out Brenon Holmes, a 20-year BioWare veteran and producer working on Mass Effect Legendary Edition too.
Related Products
Other Products
Some external links on this page are affiliate links, if you click on our affiliate links and make a purchase we might receive a commission.