Forza studio Turn 10 is working on a new car customisation game for mobile
The game is being developed by Hutch, with creative input and guidance from the Xbox studio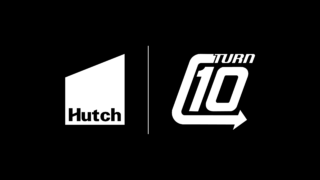 Forza developer Turn 10 Studios is collaborating on a new standalone car customisation game for mobile.
London-based mobile racing game developer Hutch (Rebel Racing, F1 Clash, Top Drives) is leading development of the title, with creative input and guidance being offered by the Xbox studio.
There was no mention of the game's name or a release window in Thursday's announcement, with the companies promising to reveal the title fully in due course.
"Our philosophy for game development is mobile-first, with gameplay experiences that work for players on this platform," said Hutch CEO Shaun Rutland. "We're committed to creating strategic games that enable our community of players to celebrate their passion for cars.
"It's that same passion for cars, as well as creating platform-leading titles about cars, that brought us together with Turn 10. Coming together to work on a title made immediate sense and we're incredibly excited to show you the results of our last few years of collaboration."
It was announced during the Xbox Games Showcase on Sunday that Turn 10's next game, Forza Motorsport, will be released on October 10, 2023 for Xbox Series X/S and PC.
Turn 10 also detailed the various editions of Forza Motorsport, including a $99.99 / £99.99 Premium Edition that comes with five days of early access.
And on Tuesday, Turn 10 provided the first look at Forza Motorsport's all-new career mode, Builders Cup.
The single-player campaign challenges players to "out-build the competition by earning over 800 performance upgrades and race our most advanced AI opponents yet", according to the studio.