Forza Motorsport's release date has been confirmed
The game will hit Xbox Series X/S and PC in October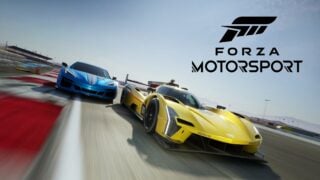 Forza Motorsport has received a release date.
It was announced during the Xbox Games Showcase on Sunday that the game will be released on October 10.
A new trailer for the game is also viewable below.
"Out-build the competition in the all-new career. Race your friends in multiplayer. Compete in 500+ cars on world-famous tracks with cutting-edge AI and advanced physics," said developer Turn10.
Further details on the game's single-player offering will be shown during a Forza Monthly stream on June 13.
Forza Motorsport was originally scheduled to release in the spring of 2023.
But during January's Xbox and Bethesda Developer_Direct showcase, an update on the game only confirmed that it was still targeting a 2023 release, leading to claims that it had been delayed to the second half of the year.
Microsoft recently confirmed that the Xbox Series X/S and PC game will also be playable on Xbox One as a cloud version.
"Forza Motorsport has been built from the ground up to leverage the full power and performance of Xbox Series X/S consoles and deliver our most beautiful, technically advanced game yet," it said.
"While there will not be a native Xbox One version of the game, Xbox One players can stream Forza Motorsport through Xbox Cloud Gaming (Beta) included in Xbox Game Pass Ultimate."