Forza Horizon's Playground Games has lost its co-founder
Studio director set to depart the company, shortly after the release of Forza Horizon 5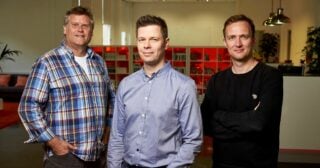 Forza Horizon and Fable developer Playground Games has lost its studio director.
Gavin Raeburn, who co-founded the British studio in 2009, is leaving the company and will be replaced by fellow co-founder Trevor Williams, Microsoft confirmed via Windows Central on Wednesday.
"After 12 years working on five award-winning Forza Horizon games, Gavin Raeburn is leaving Playground Games as Studio Director," Microsoft's CVP of Forza and Fable, Alan Hartman said in a statement.
"A founding member of Playground Games, we thank Gav for his leadership and contributions to the Forza franchise and wish him all the best.
Forza Horizon 5 - official launch trailer
"Co-founder Trevor Williams will transition from General Manager to Studio Head effective immediately, as the Playground Games team focuses on updates to Forza Horizon 5 and the development of Fable."
Gavin Raeburn is a veteran game developer who before co-founding Playground was involved in Codemasters' popular racing series Dirt and Grid.
The former studio director leaves his company on a high, after its latest release Forza Horizon 5 achieved the highest review score on Metacritic for a new game during 2021.
VGC's Forza Horizon 5 review called the racer "the first essential game of the generation".
"This is the best Forza Horizon has ever been," our review reads. "Because of this, it's among the best the racing genre has ever seen, and – as its predecessor accomplished before it – it's easily one of the best games this generation has seen so far."