Fortnite's next season and major live event have been delayed
Chapter 2 – Season 2 extended by one week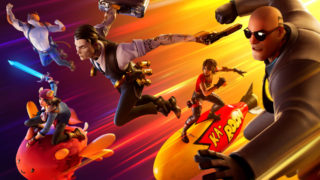 Epic Games has delayed the launch of Fortnite Chapter 2 Season 3 by one week.
"In an effort to get everything ready for Chapter 2 – Season 3, we're extending Season 2 by one week," the company said. "The new launch day of Season 3 will be Thursday, June 11."
The current season will draw to a close with a one-off live event called The Device, which is scheduled to take place on Saturday, June 6 at 11am PT / 2pm ET / 7pm BST, although Epic says those interested in attending should show up in-game 30 minutes early to secure one of the limited spaces.
Epic recently confirmed plans to release Fortnite for PlayStation 5 and Xbox Series X this holiday season.
The battle royale game will also be among the first titles released with Epic's new Unreal Engine 5. Fortnite is currently built with Unreal Engine 4 but it will be migrated to UE5 in mid-2021.
Epic said this month that Fortnite has over 350 million registered players and that in April, players spent over 3.2 billion hours in the game.
Over 12 million concurrent players participated in a recent live Fortnite concert by American rapper Travis Scott.