Fortnite update 'enables 120fps' on iPad Pro
Players on newer tablets could have advantage over opponents on other platforms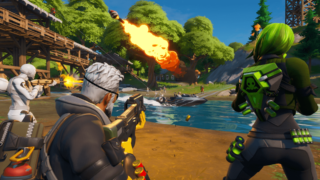 Fortnite has been updated to support 120 frames per second gamepay on the latest iPad Pro models.
The update, reported by Wccftech, takes advantage of the iPad Pro's ProMotion display, which is able to dynamically adjust its refresh rate up to 120Hz.
Playing in this mode would, in theory, offer an advantage against mobile and console users playing the game at a lower framerate (Fortnite for PS4 and Xbox One runs at 60fps).
To enable 120 FPS mode, players need to toggle the setting in the game's video settings menu.
The update also introduces support for clickable thumbstick buttons (L3 and R3) on supported iOS controllers.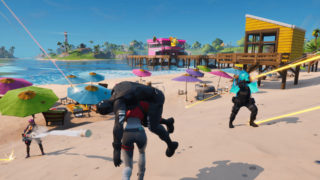 Apple introduced ProMotion display with iPad Pro in 2017. A fan-made mod is currently available to unlock 120FPS on the older iPad Pro model, however this is against Fortnite's terms of service.
Fortnite generated more revenue than any other digital game in 2019, according to research from Nielsen's SuperData.
Epic's game generated $1.8 billion in 2019 to claim the top spot for the second year running, ahead of Dungeon Fighter Online ($1.6b), Honour of Kings ($1.6b), League of Legends ($1.5b), Candy Crush Saga ($1.5b) and Pokemon Go ($1.4b).
"The enduring popularity of Fortnite is partially attributable to crossover promotions with pop culture blockbusters like Avengers, Stranger Things and Star Wars," SuperData said.