Former WWE 2K dev Yuke's insists there's no rivalry now it's defected to AEW
Japanese studio tells VGC it's hired AKI developers and will likely by inspired by No Mercy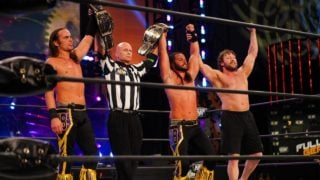 Veteran WWE game developer Yuke's has insisted there's no rivalry with its former partner, despite its move to work with rival wrestling organisation All Elite Wrestling (AEW).
Tokyo-based Yuke's announced its split from publisher 2K last year, after two decades working on WWE games starting with PSOne classic Smackdown in 1999.
The studio told VGC in a 2019 interview that it was working on a new, original wrestling IP, and last week it announced that it would be making a "best in class" console game for WWE rival AEW.
In a follow-up interview conducted via e-mail this week, Yuke's senior vice president and producer Hiromi Furuta confirmed that the AEW game was a continuation of its work on an original wrestling IP, but claimed it was too early to share specific details.
Furuta also expressed love for WWE – an organisation she'd worked with since the late 90s – and said she still had respect for its talent.
"My goal is simply to create high-quality pro-wrestling games that are loved by the community," she told VGC. "I do not think of it as being a rivalry with WWE, but rather as us creating a new product with AEW. I still love the WWE and respect its talent."
Asked if the original game mentioned in 2019 had turned into the AEW title, Furuta said: "At that time there was the possibility of it becoming something else, but your understanding is correct. However, it was very recently that we began making the game with AEW."
She added: "Unfortunately, [it's] too early for us to discuss [details] at this time."
During the AEW game's announcement this month, it was revealed that genre luminary, Hideyuki Iwashita, the director of classic fighting games WWF No Mercy and Def Jam Vendetta, would also be involved in the AEW title.
Iwashita's past games were created during his time at Yuke's' historical rival AKI Corporation, a fellow Japanese developer which effectively left the genre in 2006. However, producer Furuta said it would not be strange working with the director as it had already hired some former AKI developers.
The exec would not reveal specific details of Iwashita's role on the AEW game, but suggested that his recruitment could have been influenced by Kenny Omega, the AEW executive who spent several years in the New Japan Pro-Wrestling league and is an avid video game player.
"Mr. Iwashita was one of the members essential to assembling the greatest pro-wrestling game team that Kenny Omega had envisioned," Furuta explained.
"After AKI stopped making WWE wrestling games, part of their former team joined Yuke's and worked on our games with us. We thus think of [Iwashita] as a reliable member for creating wrestling games."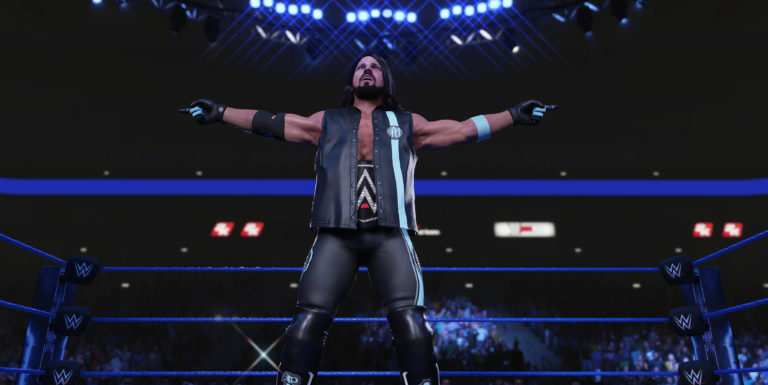 She went on to say of Iwashita's fan-favourite N64 title WWF No Mercy: "Fans of pro-wrestling games love No Mercy's game system, so it will undoubtedly serve as key inspiration for us."
AEW was formed in 2019 by entrepreneurs Shahid Khan and his son Tony, and has aired weekly shows on television networks around the world.
Yuke's had been the sole developer of WWE console games until 2K's 2013 acquisition of the game rights saw it introduce Visual Concepts as support.
The most recent title, WWE 2K20, saw the studio reduced to a tech support role as 2K studio Visual Concepts took over primary development. The title released to disappointing reviews. Yuke's did not respond to requests to comment on its split with 2K or WWE 2K20's poor reception.
Related Products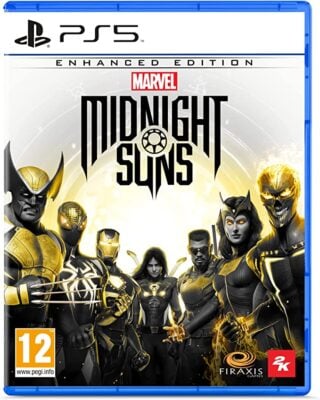 Marvel's Midnight Suns - Enhanced Edition (PS5)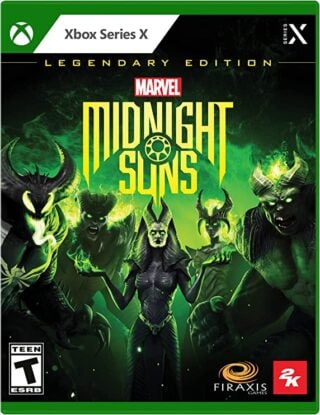 Marvel's Midnight Suns - Legendary Edition (Xbox Series X|S)
Some external links on this page are affiliate links, if you click on our affiliate links and make a purchase we might receive a commission.