Former Sony CEO and PlayStation boss Kaz Hirai retires
Will remain a senior adviser for the company following 35 years of service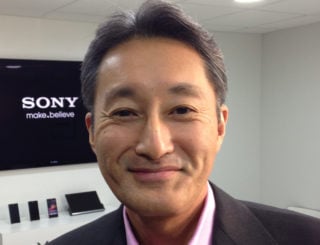 Former Sony CEO and PlayStation boss Kaz Hirai has retired after 35 years with the company.
Hirai joined Sony Japan's music division in 1984, before moving to the US, where he joined Sony Computer Entertainment America in 1995.
He went on to lead the US PlayStation division before succeeding "father of the PlayStation" Ken Kutaragi as president of Sony Computer Entertainment in 2006, shortly after the launch of PlayStation 3.
In 2012, Hirai replaced Howard Stringer as Sony president and CEO, roles he held until being succeeded by Kenichiro Yoshida in April 2018. Hirai then became chairman until his retirement on Tuesday.
Announcing plans for his retirement in March 2019, Sony said Hirai would act as senior adviser for the company following his departure, providing counsel as requested by the firm's management team.
Hirai said at the time: "Since passing the baton of CEO to Yoshida-san last April, as chairman of Sony, I have had the opportunity to both ensure a smooth transition and provide support to Sony's management.
"I am confident that everyone at Sony is fully aligned under Yoshida-san's strong leadership, and are ready to build an even brighter future for Sony.
"As such, I have decided to depart from Sony, which has been a part of my life for the past 35 years. I would like to extend my warmest gratitude to all our employees and stakeholders who have supported me throughout this journey."