Former Nintendo America boss Reggie secretly 'hated' Donkey Konga
Fils-Aimé thought the 2004 spin-off would "hurt the Donkey Kong brand"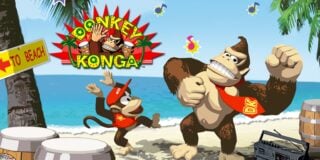 Former Nintendo of America boss Reggie Fils-Aimé has named 2004 GameCube title Donkey Konga as the "best worst game" he was involved with.
Continuing the media tour for his new book, FIls-Aimé appeared on G4TV and briefly discussed his dislike of the rhythm action spin-off, which was developed by Namco's Taiko no Tatsujin team.
The game came bundled with a special DK Bongos controller and featured music from the Mario and Zelda series, as well as various licensed songs.
"I have to tell you, as an executive, I hated Donkey Konga," Reggie told G4. "I fought with our parent company… I thought it was going to hurt the Donkey Kong brand. Personally, I didn't find it a lot of fun to play. I pushed back hard."
He added: "But you know what? We launched it, the first game actually sold reasonably well. But boy, I was not a fan."
The comments are the latest criticism of past Nintendo products from the former NOA boss. Writing in his new book (transcribed by VGC), Fils-Aimé claimed that the company's US arm was "forced" to launch Game Boy Micro in 2005 due to a lack of alignment between different parts of the business.
He said the firm's US arm was "planning on closing out the [Game Boy Advance] line" that year with a Black Friday promotion that would clear its remaining inventory, as GBA was in "a state of decline" and NOA had switched its attention to making the recently launched Nintendo DS a success.
But in early 2005, shortly after NOA had made its plans for the big GBA sale, he became aware of Nintendo Japan's plans to launch Game Boy Micro.
"From my perspective, the concept of Game Boy Micro was a nonstarter," Fils-Aimé said in the book. "The hardware was exceptionally small, Not only were the control buttons difficult for any reasonably sized adult to manipulate, but also the screen was tiny. This ran counter to current consumer electronics trends of making screens larger."
In the same G4TV interview, Reggie said that Nintendo Switch was the favourite of his console launches at Nintendo.
"The marketing was great, the positioning was great, the games line-up was fantastic – not just at launch, but it continued," he said. "So the Switch really was the cumulation, from my perspective, of all the lessons learned."
Related Products
Pokémon Scarlet and Violet Dual Pack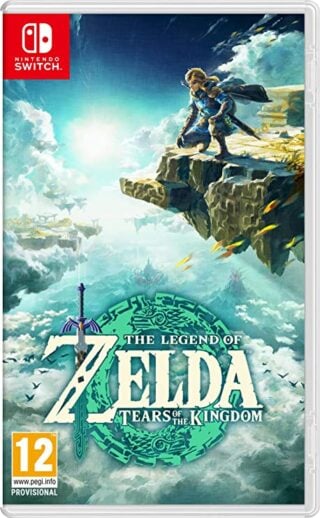 The Legend of Zelda: Tears of the Kingdom (Switch)
Fire Emblem Engage (Nintendo Switch)
Other Products
Some external links on this page are affiliate links, if you click on our affiliate links and make a purchase we might receive a commission.