Former Ghostwire Tokyo creative director opens her own studio and plans a game 'full of dark jokes'
Ikumi Nakamura reveals she left Tango Gameworks because her work was making her ill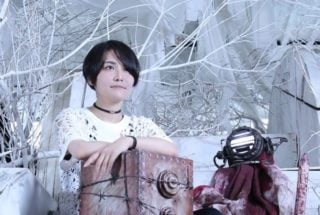 Former Ghostwire Tokyo creative director Ikumi Nakamura has established an independent Japanese development studio.
In a video documentary published on YouTube channel Cutscenes, Nakamura discussed her decision to leave Ghostwire Tokyo studio Tango Gameworks after nine years and her ambitions for her new studio.
The film follows Nakamura as she visits haunting haikyo ('ruins' in Japanese), photographing an abandoned construction site which was originally planned as a nine-floor residential complex before it was deserted some 30 years ago.
"I really like urban legends and everything that touches the occult," she says. "Fringe science as well, using science to solve ghost mysteries."
Nakamura recounts her first experiences with video games, saying she was inspired to enter the industry after playing Resident Evil, Final Fantasy 7 and Devil May Cry on PlayStation while at elementary school.
She has now been in the industry for 16 years, having started out as an artist on Capcom's Okami before working on Bayonetta and the cancelled Scalebound at PlatinumGames.
She then spent almost a decade at Tango Gameworks, which was founded in 2010 by Resident Evil creator Shinji Mikami.
During that time, she worked on 2014's The Evil Within, its 2017 sequel The Evil Within 2, and most recently GhostWire Tokyo.
Nakamura rose to prominence in June 2019 following her passionate and warmly received GhostWire Tokyo presentation at publisher Bethesda's E3 press conference, but she left Tango just three months later.
"Arriving to that point was like a long dive underwater. I had been ill for some time," she says.
Nakamura recalls how her seniors at Capcom would sleep under their desks to make games, "they were passionate to that point", and while that wasn't the case at Tango, the pressure of her working life there was negatively impacting her health.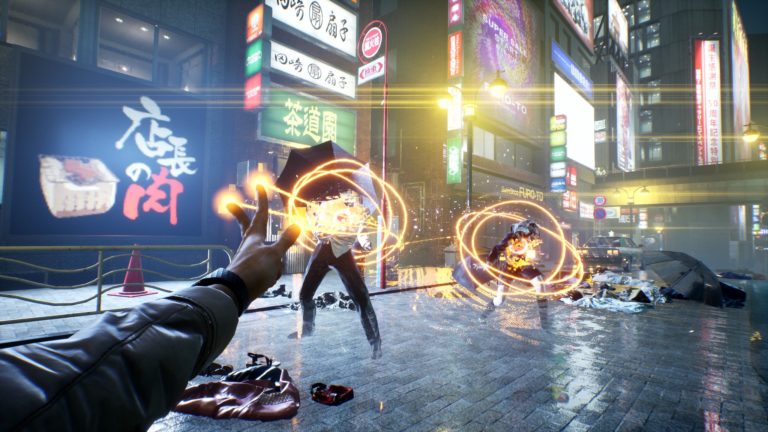 "You can't make games if you're not healthy," she says. "I started wondering whether there wasn't a way for me to make games while feeling better. I took the decision to quit before it was too late."
While it was "really hard" to leave behind Ghostwire Tokyo—"I still remember it as my own child"—the project "had no meaning" if she wasn't healthy.
Nakamura says she received 2,000 messages on LinkedIn when she announced her decision to quit Tango, including messages of support, job offers and invitations to visit development studios.
"It was the chance for me to travel and learn what made a good working environment. I decided to use that experience to open my small studio and build my IP," she says.
Nakamura will be the game's creative director and says she wants to entrust more responsibility to her staff than she has in the past.
She also wants to "hire many foreigners" as it's stimulating to learn about new cultures.
"Of course, there's a language barrier, but even for someone like me who can't speak English, I want to speak with people who have the curiosity to learn and understand each other. If I can form this type of team to work on a new game, I feel that we'll be able to bring something new to the players."
Another objective for Nakamura is to "achieve full gender equality" at her studio.
On the subject of the company's future products, she says: "Many players think of me as someone drawn by horror or the grotesque. It's true in a way. However, one thing I'm aiming for is to stop making games too seriously.
"If I had to compare myself to a Marvel character, I would go with Deadpool, who's left out of the Avengers. I want to make a game full of dark jokes. I wish I could tell you more."
Related Products
Other Products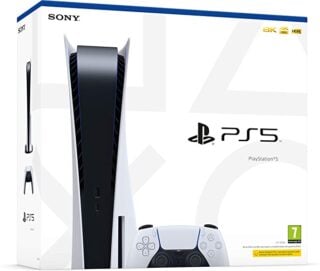 PlayStation 5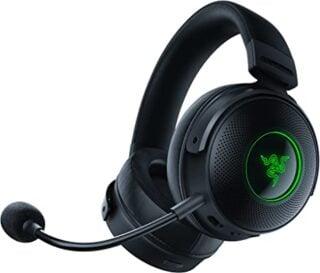 Razer Kraken V3 Pro HyperSense Wireless Gaming Headset
Some external links on this page are affiliate links, if you click on our affiliate links and make a purchase we might receive a commission.