Footballer Marcus Rashford sent a 9-year-old boy a PS5 for charity work
Jacob from Merseyside has been raising money to help fight child poverty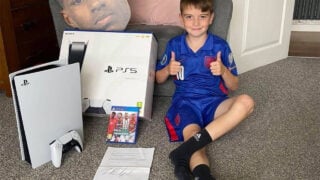 Manchester United footballer Marcus Rashford has sent a PlayStation 5 to a young boy for his charity work.
9-year-old Jacob from St Helens in Merseyside has been running for charity Fare Share to help raise money to tackle child poverty.
Rashford, who's been campaigning against child poverty for some time, noticed Jacob's efforts and sent the PS5 to his house, BBC reports.
"We are not kind to be noticed," Rashford wrote in a letter to Jacob, "we are kind because it's the right thing to do. It feels good to help others.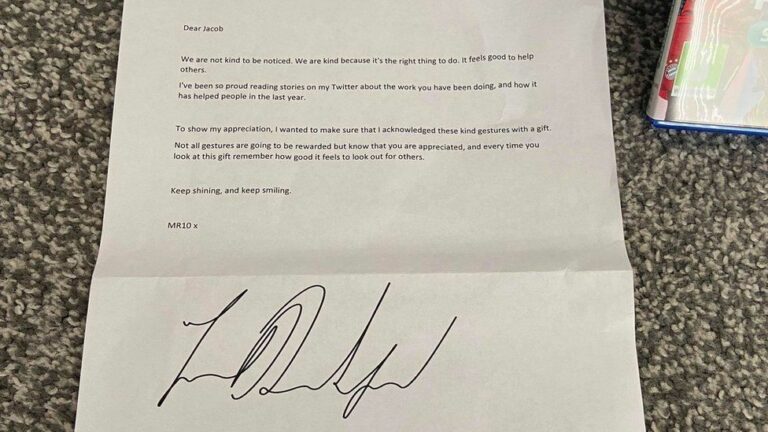 "I've been so proud reading stories on my Twitter about the work you have been doing, and how it has helped people in the last year.
"To show my appreciation, I wanted to make sure that I acknowledged these kind gestures with a gift.
"Not all gestures are going to be rewarded but know you are appreciated, and every time you look at this gift remember how good it feels to look out for others."
Jacob told the BBC he started "jumping around the room" and was "so grateful", explaining: "Rashford is my favourite player and I really hope to see him playing more for England."
Along with the PS5, Rashford also included a copy of PES 2021, which features Rashford on the cover alongside Cristiano Ronaldo, Lionel Messi and Alphonso Davies.
Last week Konami launched a surprise beta test for PES 2022.
Available on PS4, PS5, Xbox One and Xbox Series X/S until July 8, the beta matches players from various regions against each other to test online performance.