Football Manager 2019 'clears 2 million sales'
"The first time that one of our annual releases has done this," says Sports Interactive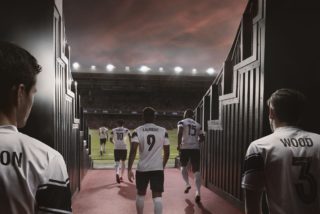 Football Manager 2019 has reportedly cleared two million sales across all platforms for the first time in the history of the long-running series.
Football Manager 2019 (PC and Mac), Football Manager 2019 Touch (PC, Mac, Switch, iOS and Android) and Football Manager 2019 Mobile (iOS and Android) launched in November 2018.
"The FM19 family (FM/FMM/FMT) has just surpassed TWO MILLION sales across the different platforms – the first time that one of our annual releases has done this", Miles Jacobson, studio director at Sports Interactive, said on Twitter.
"Thank you all so much for your support over the years. You keep buying 'em, and we'll keep making 'em :)"
The last three Football Manager games have been announced in August to coincide with the launch of the English football league season, so a Football Manager 2020 reveal over the next few weeks wouldn't be a surprise.
Headline additions to last year's version of the Sega published management simulation included the debut of video technology in the form of both the video assistant referee (VAR) and goal-line technology, and the first British female manager with the inclusion of Chelsea boss Emma Hayes.
Women's football itself is yet to be included in the series, with Jacobson telling football.london last year: "We'd love to add women's football but at the moment, unfortunately, it's just not financially viable.
"When we do it, we'll do it properly, which means a lot of match engine work, particularly graphically and needing to redo thousands of animations via motion capture due to the differences in body shapes, plus a lot more besides."