First Luigi's Mansion 3 review appears in Famitsu
Japanese publication awards the Switch game a 33/40 review score
The first Luigi's Mansion 3 review has been published in Japanese publication Famitsu, awarding the game a 33/40 review score.
Famitsu reviews games by taking the scores out of 10 from four separate critics and combining them. Three of its reviewers awarded the upcoming Switch exclusive 8/10, while one gave it 9/10.
Developed by Vancouver-based Next Level Games, Luigi's Mansion 3 introduces multiplayer for up to eight players and a new character called Gooigi, a gooey version of Luigi who can slide through fences and step on spikes to overcome obstacles Luigi can't.
"It takes place in a ghost hotel, and the construction of each floor is done greatly," one Famitsu reviewer said (translated by Japanese Nintendo). "I unintentionally took lots of detour due to the fun of sucking every little things inside the room. I became enthusiastic in gathering money and finding gems, so I tend to end up postponing the rescue of Mario and the others."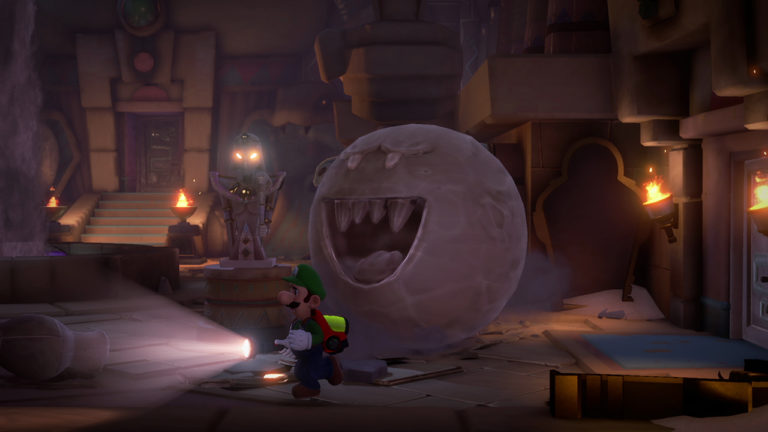 Another reviewer said: "The new Slam action is thrilling; it produces a liveliness in attacking & defending against ghosts, which is good. The gimmick solving features by switching controls to Gooigi is also nice.
"As for the methods to beat bosses, you have to observe them well and get an insight; that's part of what makes it interesting, but perhaps there may be some people who might feel like it's a bit difficult."
A third reviewer commented: "The mini-games, which are built for multiplayer as a premise, can also be used as a fairly good amusement."
Luigi's Mansion 3 is set for release on October 31. It can be pre-ordered from Nintendo of America, Nintendo UK, Amazon, Best Buy and Game, among other retailers.