First Cyberpunk 2077 world map image appears online
Night City said to be 'smaller but denser' than Witcher 3's world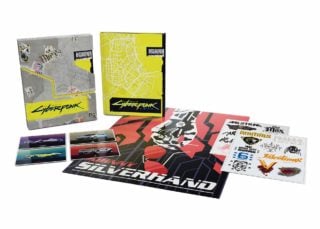 The first image of Cyberpunk 2077's world map has appeared online, via a Dark Horse lore book.
The map image, which has been enhanced by Resetera, appears to extend beyond the cover of the special edition book, suggesting it could be larger than what is viewable.
Developer CD Projekt Red has previously said Cyberpunk 2077's Night City will be slightly smaller than the world of its previous game, The Witcher 3, but more densely packed and with more spaces stacked on top of each other vertically.
Producer Richard Borzymowski told GamesRadar in August: "If you look at pure surface [in terms of] square kilometers, then Cyberpunk 2077 might even be a little bit smaller than The Witcher 3, but it's the density of the content, taking the world of The Witcher and squeezing it right in, deleting the wilderness between.
"In The Witcher we were an open world with vast lanes and forests in between smaller cities and larger cities like Novigrad, but in Cyberpunk 2077 we're set in Night City.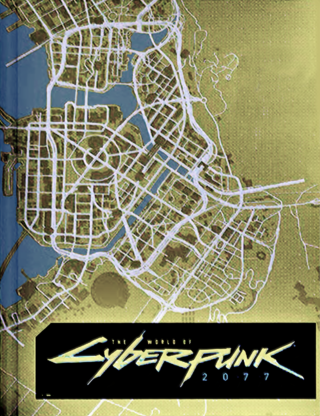 "It's an integral part of the setting; it's essentially a protagonist if you want to call it that, so it has to be denser. It wouldn't give us the end effect we wanted to achieve if the city wouldn't be believable […] so we packed it full of life."
Further demonstrating its 'quality over quantity' approach with Cyberpunk 2077, CDPR recently suggested the game's main campaign will be shorter than The Witcher 3's story but will make up for it with greater replayability.
According to an attendee of the developer's annual community event in Poland, CDPR is yet to measure the length of the game when all encounters and "smaller" side quests are taken into account, but it confirmed that the main story and major side-quests will take less time to complete than Witcher 3's.
Game length aggregation site How Long to Beat measures Witcher 3's main campaign as taking an average of 51 hours to complete.