Fire Emblem Warriors is getting a Switch sequel in Three Hopes
The Misou style title is out in June, set in the same world as Three Houses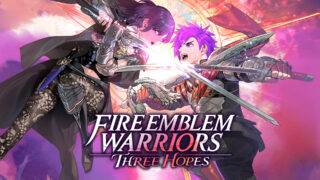 Nintendo has announced Fire Emblem Warriors: Three Hopes for Nintendo Switch.
Releasing on June 24, Three Hopes is described as a new story set in the same universe as 2019's Three Houses.
The game is another Musou style spin-off developer by Koei Tecmo, similar to how Hyrule Warriors: Age of Calamity spun off from Zelda: Breath of the wild from the same developer.
The first Fire Emblem Warriors was released for Switch and 3DS in 2017.
Fire Emblem Warriors: Three Hopes – Announcement Trailer
The game's debut trailer features massive battles across a war-torn Fódlan. Edelgard, Dimitri, Claude and other Fire Emblem: Three Houses characters feature as playable heroes.
"Unleash devastating combos and stunning special moves in action-packed, real-time combat," Nintendo said in the game's announcement.
"Cut through hordes of enemies as characters from Fire Emblem: Three Houses. Take down dozens of foes with Edelgard's axe or Dimitri's lance, or blast enemies from a distance with Claude's bow. Slash, swing and spear your way to a brighter future for Fódlan. "
A Limited Edition for Fire Emblem Warriors: Three Hopes is also planned, including an artbook, a tapestry map of Fódlan, a set of five acrylic figurines and a character postcard set, as well as the game card.