Final Fantasy VII Remake studio is making a next-gen action game
Title said to "go beyond the framework of existing action games"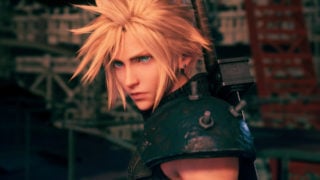 Square Enix is working on an unannounced action game for next-gen consoles.
The title is in development at Square Enix's First Development Division, according to the publisher's Japanese recruitment website.
As translated by Gematsu, the company is "aiming to realize a 'next-generation action game experience' that goes beyond the framework of existing action games, with an international team of creators from all over the world".
First Development Division is the Square Enix branch responsible for Final Fantasy VII Remake, Kingdom Hearts III, Saga: Scarlet Grace, Romancing Saga 3 and Romancing Saga Re: Universe.
Sony recently announced that the PlayStation 5 launch date will fall in holiday 2020, while Microsoft's next generation Xbox, Project Scarlett, will also launch holiday 2020 alongside Halo Infinite.
Final Fantasy VII Remake, which is set to release exclusively for PS4 on March 3, 2020, won Best of Show in the Game Critics Awards at E3 in June.
Square Enix released a Final Fantasy VII gameplay video featuring a battle between Cloud, Tifa, Aerith and an Abzu in September, along with fresh screenshots and the first look at the game's box art.
Announced at E3 2015, Final Fantasy VII Remake is an episodic project that's expected to span several releases.
Producer Yoshinori Kitase has said the level of content being created for each entry is comparable to that of a full game, and that he expects development of the second entry in the project to be "more efficient" than the first.