Final Fantasy VII Remake Intergrade is coming to the Epic Games Store
The PS5-enhanced version is coming to PC next week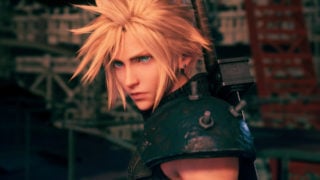 Final Fantasy VII Remake Intergrade is coming to PC next week.
During a new trailer shown at The Game Awards, it was revealed that the PS5-enhanced version of Square Enix's remake will be released on the Epic Games Store on December 16.
A previous trailer released in May for the PS5 version included small print that suggested the game may not have remained a PlayStation exclusive forever.
The game's 'final trailer' ended with a statement that the remaster would be a "PlayStation 5 console exclusive".
Final Fantasy VII Remake Intergrade PC trailer
The statement had an asterisk, however, which was accompanied with small print that read: "Available on PS5 at least six months earlier than any other format."
An alleged leaked list of upcoming Epic Game Store titles was partially confirmed in September, leading to speculation that Final Fantasy VII Remake, which was also on the list, would be coming too.
Final Fantasy 7 Remake Intergrade is a PS5 update of last year's RPG featuring improved visuals, faster loading times, a Photo Mode and haptic feedback as well as a new Yuffie DLC story called INTERmission.
In VGC's Final Fantasy VII Remake Intergrade review, we said: "INTERmission is a classy addition to one of last year's best games, which itself runs a little better now on PS5.
"It's great to see Yuffie again, brought up-to-date to match the rest of the cast and providing her uniquely wide-eyed perspective on Midgar. We're ready to move on from the great city now, but this is a fine farewell party."