Final Fantasy Crystal Chronicles remaster delayed
PS4, Switch and mobile title now releasing summer 2020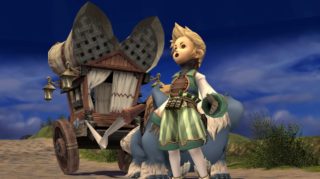 Square Enix has delayed the release of Final Fantasy Crystal Chronicles Remastered Edition.
Announced in 2018 for release in 2019, and most recently scheduled to launch in January 2020, the PS4, Switch, iOS and Android title will now arrive in the summer of 2020.
"We've made the decision to adjust the release date to allow the development team some extra time to make final adjustments to the game to make this the best experience possible," Square Enix tweeted.
"We know you've been waiting patiently for this game, and we hope you'll continue to support us as you have done so far, over the coming months through to launch."
Final Fantasy Crystal Chronicles originally released for GameCube in 2003 in Japan and the following year in other regions.
It follows a young group called the Crystal Caravans, who set off on a mission to find a rare liquid capable of maintaining a crystal protecting their world from a deadly gas.
The remaster will feature new dungeons and bosses, freshly recorded character voices and new variant character skins.
It will also include an online multiplayer mode for up to four players and enable users to transfer save files across all supported platforms in order to play on multiple devices.
Final Fantasy VII Remake will be exclusive to PlayStation platforms for one year following its March 2020 release, the game's updated box art revealed this week.