Final Fantasy 7 Remake is officially coming to PS5
Intergrade will add a Photo Mode, new episode and improved graphics; PS4 owners can upgrade for free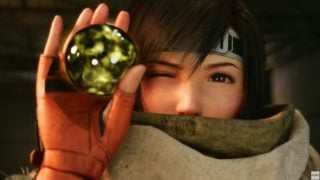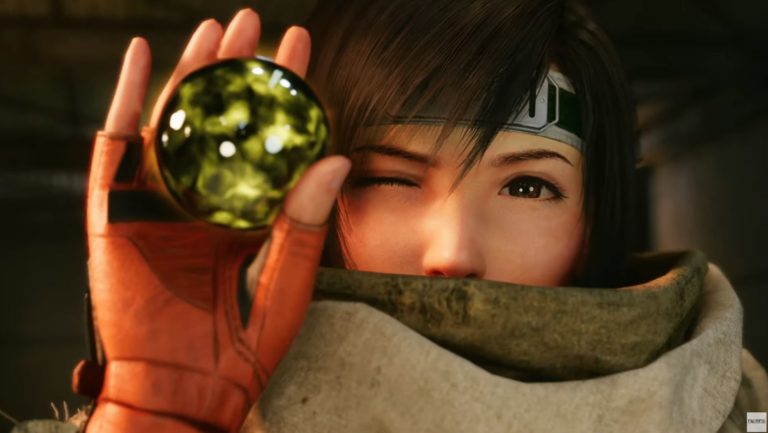 Square Enix has announced Final Fantasy 7 Remake Intergrade, a PlayStation 5 update for last year's RPG.
Set for release on June 10, Intergrade will feature improved visuals, significantly faster loading times, a Photo Mode, haptic feedback and a new episode featuring character Yuffie.
In the new episode, players take the role of ninja Yuffie Kisaragi as she infiltrates the Shinra corporation to steal a powerful Materia and restore glory to her homeland.
Graphics improvements include higher resolution textures, fog effects and improved lighting. Players will be able to choose between two graphics modes, prioritising either 4K resolution or 60fps.
PS4 owners will be able to upgrade to the PS5 game for free and transfer saves from the last-gen version, Square Enix announced during a State of Play live stream on Thursday. According to the PlayStation Store, Intergrade will cost $70 on PS5.
VGC's Final Fantasy 7 Remake review called the RPG "a game full of beauty, intelligence and nostalgic power". See what other critics thought of the game in our Final Fantasy 7 Remake review round-up.
In November 2019, director Nomura confirmed that work on Final Fantasy 7 Remake Part 2 was already underway. Part 1 is a timed PlayStation 4 exclusive for 12 months, which means that Square Enix could release Xbox and PC versions of the game as soon as March.
Final Fantasy 7 Remake's other co-director Tetsuya Nomura has previously suggested that future instalments in the episodic title could focus on smaller sections of the original game, in order to release them faster.
The comments come from the Japanese Ultimania book, in which Nomura is quoted as saying that "if we divide the story into large parts, it'll take longer to make. If we divide it into more detailed smaller sections, then developing it will be faster. I hope to release the next one ASAP."