Final Fantasy 16's release date has been confirmed
A new trailer also showed off new gameplay from the console-exclusive RPG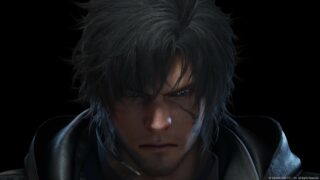 Final Fantasy 16 will release in June, it's been announced.
Announced during The Game Awards, the game will come to PlayStation 5 on June 22, 2023. It will remain exclusive until at least December 31, 2023.
The announcement was accompanied by a new trailer, which showed off gameplay from the console-exclusive RPG.
"The flames of vengeance burn bright and beckon with ambitious hunger," the trailer's accompanying blurb read. "Awaken the Eikons, but will you dominate them or will they dominate you?"
The announcement finally puts paid to many months of speculation about when Final Fantasy 16 will be released.
In an interview last month, Final Fantasy 16 producer Naoki Yoshida told Famitsu that Final Fantasy 16's release date would be announced later this year. Yoshida also claimed the game is now nearing the final stages of development.
"With regards to development, the team has turned the corner and entered the home stretch, and is currently concentrating its efforts on debugging, tweaking, polishing, and optimisation," he said.
In a separate statement, the game's director Hiroshi Takai said: "As the game edges closer to completion, the team has turned its full attention to debugging and final adjustments. Now that things are starting to come together, the game is sizing up to be something truly special.
The trailer also marks the second time it's been confirmed that the game will be a PlayStation 5 exclusive for at least six months, following a Sony marketing video saying the same thing last month.
The confirmation potentially paves the way for a PC port of Final Fantasy 16 in 2024. To date, the title has only been announced for PlayStation 5.
Curiously, the game's 2020 reveal trailer did mention a PC version, but this reference was removed from later versions of the video.
Related Products
Some external links on this page are affiliate links, if you click on our affiliate links and make a purchase we might receive a commission.