FIFA and eFootball challenger UFL reveals first gameplay footage
Cristiano Ronaldo is also revealed to be one of the game's ambassadors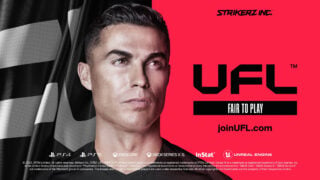 UFL, the newcomer attempting to take on FIFA and eFootball, has released its first gameplay footage.
The game is being developed by UK studio Strikerz Inc, and is set to be released this year on PS5, PS4, Xbox Series X/S and Xbox One.
UFL will be a free-to-play game which will focus on a 'fair to play' ideology, in which players will be fairly matches with similarly skilled opponents.
The gameplay was revealed as part of a YouTube presentation in which it was also revealed that Cristiano Ronaldo will be one of the game's five 'ambassadors'.
Ronaldo joins Oleksandr Zinchenko, Romelu Lukaku, Roberto Firmino and Kevin De Bruyne as players who will help promote the game.
The presentation was hosted by Strikerz Inc CEO Eugene Nashilov, who also explained more about UFL's vision.
"We at Strikerz Inc have great respect for everything that has been done over the years in football video gaming," Nashilov said.
"But at the same time, we feel that the community has been longing for a change.
"Our goal at UFL is to create a game that is immune to the issues that are blocking the genre's progress."
Strikerz has also been signing partnership deals with a number of European football teams, though what this entails has yet to be confirmed. The partner teams announced so far are:
AS Monaco (France)
Besiktas JK (Turkey)
Borussia Mönchengladbach (Germany)
Celtic (Scotland)
Rangers (Scotland)
Shakhtar Donetsk (Ukraine)
Sporting CP (Portugal)
West Ham United (England)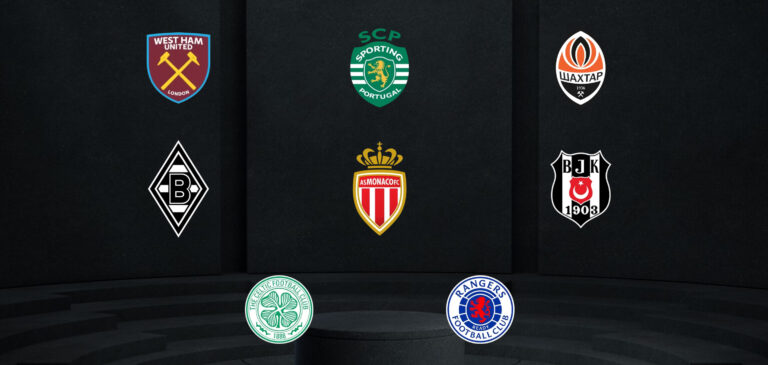 "We've paid a lot of attention and respect to these partnerships, because in our case they're not just for presentation," Nashilov explained.
"You may call it the UFL way, but we believe there are better alternatives to club partnerships than just buying a licence.
"Our goal is to give UFL players another level of connection between clubs and their fans. We'll keep revealing and signing partner clubs from all over the world, so stay tuned for updates and hot topics throughout 2022."
Nashilov concluded the presentation by saying that the game is in its final stages of development, adding: "We will be announcing the release date when we feel ready."