FIFA 22 has now removed all Russian clubs and players from FUT packs
Items related to Russian clubs will no longer be available to unlock, in-game message confirms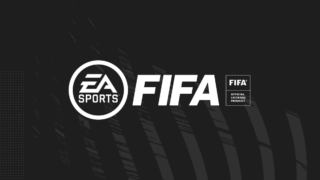 EA Sports has confirmed it's removed all items related to Russian clubs from FIFA 22 Ultimate Team packs and Ultimate Draft.
Last week the publisher confirmed it would remove Russian teams from its core FIFA titles, following Russia's invasion of Ukraine, and confirmed it was "evaluating" other areas of its games for similar action.
Now, an in-game message sent to FIFA 22 players has confirmed cuts will be made to the popular Ultimate Team mode.
"EA Sports stands in solidarity with the Ukrainian people and like so many voices across the world of football, calls for peace and an end to the invasion of Ukraine," the message reads.
"In line with real-world actions taken by our partners at FIFA and UEFA, the following FUT items will no longer be available in FIFA Ultimate Team (FUT) packs and Ultimate Draft," the message continued, confirming the removal of player items, kit items and stadia from Russian clubs and the national team.
Football governing body FIFA has already banned Russia from participating in the upcoming World Cup qualification matches. UEFA has also removed Russian teams from its competitions.
Last week EA also posted on the official NHL 22 social media accounts, confirming it was removing Russian teams, as well as Belarusian teams.
"Following the IIHF's suspension of all Russian and Belarusian national and club teams from IIHF competitions, we will be removing these teams from NHL 22 within the coming weeks," it stated.
"We stand with the people of Ukraine and join the voices around the world calling for peace."