FIFA 21's new Icon Swaps 4 event lets players earn Pele, Maradona or Zidane
It's the last major Icons event before FIFA 22 is released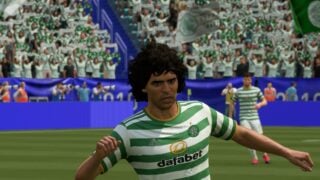 FIFA 21 has launched its last major Icon Swaps event, which will enable players to earn the likes of Diego Maradona, Pele and Zinedine Zidane to their team.
Icon Swaps 4 will be split into two periods. The first will run from now until August 30, while the second runs from August 30 to September 10.
During each period, players will be able to earn up to nine tokens by performing various objectives in each of FIFA Ultimate Teams' modes, meaning by the end of both periods players can have up to 18 tokens.
These tokens can then be traded for specific Icons players, or packs containing random ones.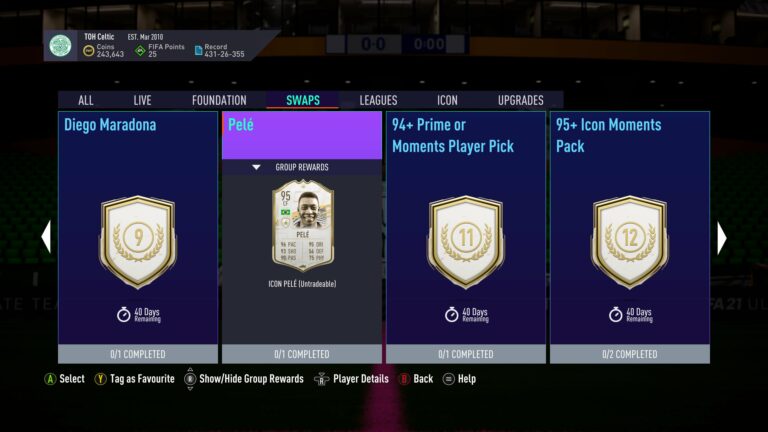 The full list of rewards for Icon Swaps 4 is as follows, with players in bold:
1 token – 81+ Rare Players Pack x25
2 tokens – 83+ Rare Players Pack x25
3 tokens – 84+ Rare Players Pack x20
4 tokens – Kaka, 92
5 tokens – 92+ Icon Moments Player Pack
6 tokens – Eusebio, 89
7 tokens – 94+ Icon Moments ATT or MID Pack
8 tokens – 93+ Icon Moments ATT Player Pick
9 tokens – Diego Maradona, 97
10 tokens – Pele, 95
11 tokens – 94+ Prime or Moments Player Pick
12 tokens – 95+ Icon Moments Pack
14 tokens – 94+ Prime or Moments ATT Player Pick
15 tokens – Paolo Maldini, 95
16 tokens – 94+ Icon Moments Player Pick
17 tokens – Zinedine Zidane, 97
The full list of tasks for each token can be found in the Milestones section of the Objectives menu in FIFA Ultimate Team.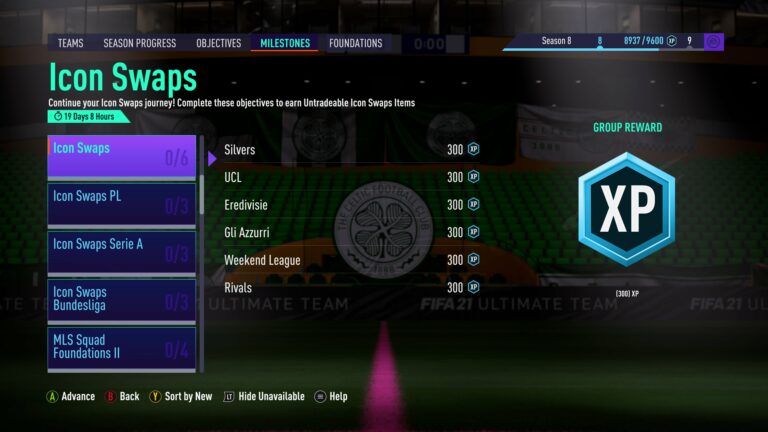 Yesterday, EA detailed the first information on the changes being made to FIFA 22 Ultimate Team, including some tweaks designed to require less commitment from players during weekends.
The FUT Champions contest, which usually takes place from Friday evenings to Monday mornings, will now be spread throughout the week with a new structure including Champions Play-Offs and Finals.
Division Rivals is also moving to a new ladder system, where each division is made of ranks and stages. When players win a game they'll progress a stage, and if they start a winning stream they'll move forward multiple stages, earning new rewards as they pass certain ranks.
FIFA 22 will be released on October 1 for PS5, PS4, Xbox Series X/S, Xbox One, PC and Stadia.