FIFA 21 sold more digital copies than boxed for the first time ever in the UK
The games industry has seen an overall trend towards digital in 2020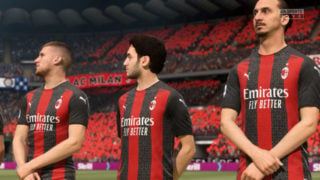 FIFA 21 on consoles has sold more digitally than physically for the first time ever during its launch week in the UK.
According to GSD data on the UK games market (via GamesIndustry.biz), FIFA 21's digital download sales were the biggest in the franchise's history, jumping by almost a third compared to last year's game.
As noted by GI's Christopher Dring, the digital sales jump almost makes up for a 42% decline in boxed sales reported this week, which was likely due to fans waiting for next-gen console launches before buying this year's game.
Those who do purchase the current-gen version of FIFA 21 will be able to upgrade to PS5 and Xbox Series X/S versions for free when they're available. However, the next-gen version release is still likely to cause a spike in sales.
The games industry saw an overall trend towards digital in the first half of 2020, partly caused by the global pandemic, with major publishers including Electronic Arts, Take-Two and Sony reporting more digital console game sales than boxed.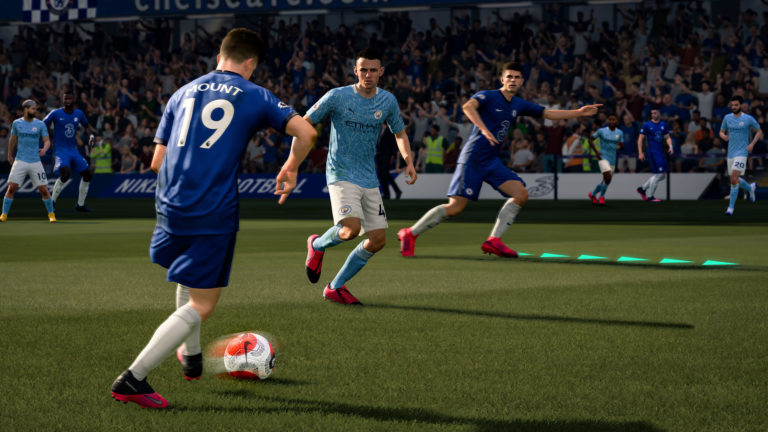 Sony said in May that 51% of its game sales during the 12 months to March 2020 were digital, up from 37% in the year before.
And during the 12 months to March 2020, 55% of Take-Two's console software sales were also digital, according to Niko Partners senior analyst Daniel Ahmad.
"It's worth noting that we entered the current console generation (2013) with digital downloads accounting for around 5-10% of unit sales," he said. "Now we're entering next gen with 50%+ as standard."
In some European regions, digital has been the predominant means of sale for a year, according to GamesIndustry.biz.
Digital sales have been particularly strong during the Covid-19 pandemic. Research firm SuperData said worldwide digital gaming revenue in March reached a record monthly total of $10 billion following the introduction of social isolation measures designed to combat the coronavirus.
According to data from charts firm GSD, physical sales have also grown in many European territories this year.