FIFA 21 FUT Season 5 rewards include Lamela, Briand and Candreva
Check out the complete list of unlockable rewards for levelling up in the new season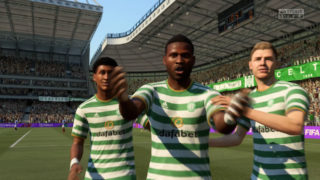 The latest live season in FIFA 21 Ultimate Team has just kicked off.
As with the previous ones, Season 5 has a list of 30 rewards players can unlock by gaining XP.
As the player completes daily, weekly and other time-sensitive objectives, they'll earn more XP, which triggers a new reward each time they level up.
If players can reach level 30 they'll be able to choose from one of three unique players with improved stats – Erik Lamela (89 RM), Jimmy Briand (88 ST) or Antonio Candreva (88 RM).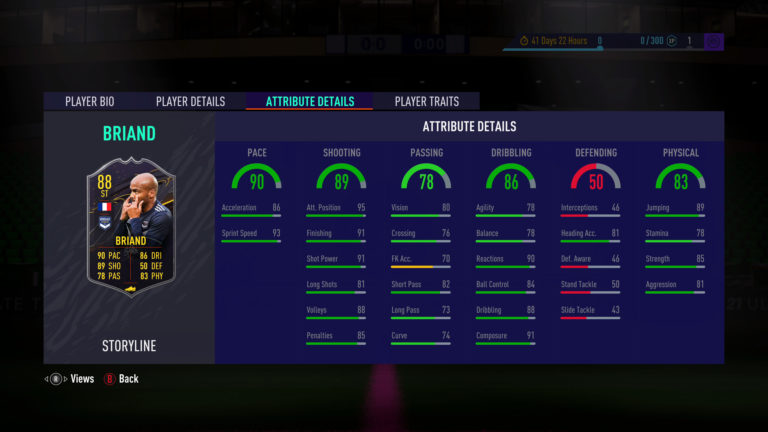 The season will end on May 7, so players will have to try to unlock as much as possible before then.
The full list of rewards for reaching each level in Season 5 is as follows:
Free Pack – 75+ Rated Rare Player
Coin Boost – 500 coins for 5 matches
Free Pack – Premium Gold Pack
Tifo – choose from T-Rex or The King in Green
Free Pack – 75+ Rated Rare Player
Badge – choose from T-Rex or The King in Green
Free Pack – Jumbo Gold 26 Pack
Tifo – choose from Golem or Water Elemental
Free Pack – Gold Players Pack
Background Tifo – choose from Golem or Water Elemental
Stadium Theme – choose from Golem or Water Elemental
Tifo – choose from Aquatic Empire or Sketchpad
Free Pack – 75+ Rated Rare Player
Free Pack – Small Prime Gold Players Pack
Player – choose from Obafemi Martins (86 ST), Angel Gomes (86 CAM) or Tarique Fosu (86 LW)
Badge – choose from Aquatic Empire or Sketchpad
Free Pack – Rare Gold Pack
Free Pack – Rare Gold Pack
Stadium Theme – choose from Aquatic Empire or Sketchpad
Free Pack – Rare Electrum Players Pack
Background Tifo – choose from Aquatic Empire or Sketchpad
Ball – Diamond Ball
Free Pack – Mega Pack
Free Pack – Prime Gold Players Pack
Tifo – choose from Concrete Canvas or Rio Carnival
Badge – choose from Concrete Canvas or Rio Carnival
Free Pack – choose from PL Prime Players Pack, Serie A Prime Players Pack or Ligue 1 Prime Players Pack
Stadium Theme – choose from Concrete Canvas or Rio Carnival
Background Tifo – choose from Concrete Canvas or Rio Carnival
Player – choose from Erik Lamela (89 RM), Jimmy Briand (88 ST) or Antonio Candreva (88 RM)