FIFA 20 Global Series officially launches following registration data leak
Nine-month esports competition has a prize pool in excess of $3 million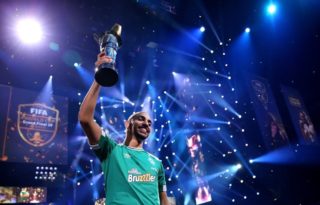 EA Sports has officially launched the FIFA 20 Global Series.
The latest edition of the annual esports competition will run for nine months and comprise of a series of events culminating with the crowning of a world champion at the FIFA eWorld Cup 2020 tournament.
This year's competition will have a prize pool in excess of $3 million and see over 20 football leagues around the world running local events – up from 15 in 2019 and eight the year before that.
"The EA Sports FIFA 20 Global Series is the most inclusive esports competition on the planet," FIFA competitive gaming commissioner Brent Koning claimed in a press release on Monday.
"Anyone can become a superstar and the opportunity to do so has accelerated with the more than 20 official league partners now in the mix.
"This connection to global sport drives viewer intrigue, and that positions us well for surpassing last year's 800 million minutes of EA Sports FIFA 19 Global Series content watched."
EA initially opened FIFA 20 Global Series registrations on Thursday October 3, but said it closed the sign-up process within half an hour after identifying a data breach.
It said on Friday it may have leaked the personal information of as many as 1,600 FIFA 20 players who registered to participate in the esports competition.
Registration has now reopened via EA's website, which also provides an overview of the competition format.
UK chart-topper FIFA 20 launched on September 27 and recorded the biggest physical launch week sales of 2019.
See what critics think of EA's latest football game in our FIFA 20 review round-up.
VGC recently revealed that David Rutter, who led the FIFA franchise for over a decade, has relocated to Sweden to oversee DICE, Criterion and Ghost Games as group general manager of EA Studios Europe.