Fewer people are playing Kerbal Space Program 2 than the original game
The game was released to much fan criticism due to several technical issues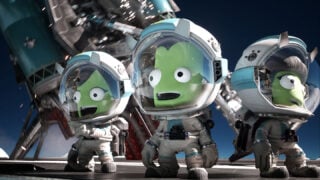 Little over a week after its Early Access release, Kerbal Space Program 2's player count has fallen below that of the first game.
The game, which entered Early Access late last month, has been criticised by fans citing a litany of bugs and frame-rate issues. Currently, with over 10,000 reviews, the game has a "mixed" rating on Steam.
This has seemingly translated to players leaving the game and returning to the original.
As Eurogamer points out, independent Steam tracker SteamDB lists that in the last 24 hours,  8,623 players have played Kerbal Space Program, compared to 3,642 users playing Kerbal Space Progam 2.

Kerbal Space Progam 2 saw an all-time speak of 25,724 at launch, around 6,000 players more than the original game. However, while the original Kerbal Space Program has retained a steady number of players, Kerbal Space Program 2 has at times dropped to 1002 players at its lowest.
The development team committed prior to entering Early Access that it would address fan concerns swiftly, saying: "By releasing in Early Access, we are entering a new phase in which players get to experience greatly anticipated systems, features, updates and more as they come online.
"We will be listening and seeing the reactions to these changes; and much like the original game, this journey will help us leverage a massively powerful tool: our passionate community."
Nate Simpson, creative director of Kerbal Space Program 2, took to the game's official forums to address some of the feedback and to detail the game's first major patch.
"It's been so exciting to see what you've done with KSP2's new parts, and even though there have been some bumps in the road," wrote Simpson. "It's been so fun to explore the new Kerbolar System through your eyes."
The Early Access update is claimed to be scheduled to take place "in the next couple of weeks," and will contain a large number of fixes below.
---
Kerbal Space Program 2 Early Access Update patch notes
Performance/Optimization
Optimization: Main menu loading time reduced for min spec machines
Optimization: runway light geometry simplified
Optimization: engine exhaust CPU usage reduced
Optimization: 50% reduction in main thread time spent on UI
Flight/Physics
Fixed: KSC and other objects follow vehicle to orbit
Fixed: Engine plate floating node joints less rigid than other stack node joints (were not receiving multijoint reinforcement)
Fixed: Planned trajectory enters runaway state when switching between flight view and map while engine is burning
Fixed: Kerbals fall through ground when traversing ground near launchpad
Fixed: Spotlight/headlight parts have dim bulbs and low effective range
Fixed: Low-mass parts never stop moving on low gravity celestial bodies
Fixed: RoveMax TR4 wheels sink into ground and spring craft upward when returned to focus
Fixed: Loss of vehicle control when reverting to launch on runway
Fixed: Physics impulse occurs when engine runs out of one fuel type, causing loss of vehicle
Fixed: Game breaking when loading to VAB or loading a saved game with a vessel in flight
Fixed: Animation stutters when EVA Kerbal is running
Fixed: Large ladder disappears when base of ladder outside of camera view
Environments
Fixed: Ground decal applies to vehicles traversing margin of KSC grounds (removes Predator camo effect applied to rovers at edges of KSC)
Fixed: Kerbin atmosphere and ocean vanish after returning to KSC from non-atmospheric celestial body
Improved: Floating rocks/mesh scatter (floating reduced)
Fixed: Kerbol lens flare still visible when observer is close to star
Fixed: Improved collision for structures around KSC, including parking garage and fuel facilities
Fixed: Clouds missing from celestial bodies when viewed from long distance
Fixed: Atmosphere missing from Kerbin when viewed from the Mun's SOI
Fixed: Laythe atmosphere appears broken in map view
User Interface
Fixed: Camera middle-mouse movement axis does not switch to horizontal when in horizontal build mode
Fixed: Launch Assembly tool breaks after repeated use in VAB
Fixed: Debris not targetable
Fixed: Time warp controls not accessible on KSC landing screen
Fixed: Debris trajectory lines only appear after switching to flight and back to map
Fixed: Some graphics settings adjust to "medium" after setting quality preset to "high"
Fixed: Game crashes when returning to the main menu from VAB
Fixed: Broken/empty Kerbal portraits in flight view
Fixed: No orbit line after loading a saved game
Fixed: Some difficulty settings don't persist after ESC menu closure
Fixed: No portrait representation in flight for probe cores
Related Products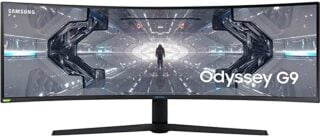 SAMSUNG 49-inch Odyssey G9 Gaming Monitor
Other Products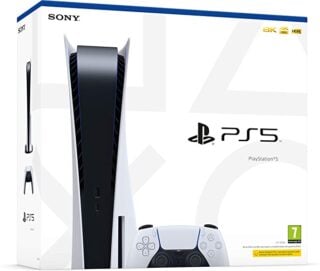 PlayStation 5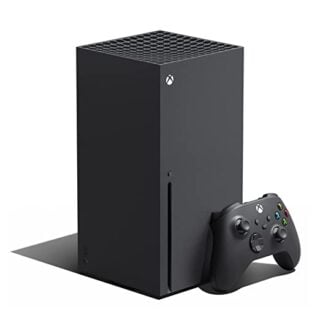 Xbox Series X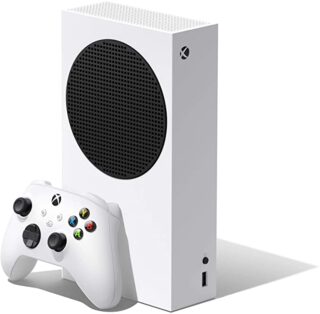 Xbox Series S
Some external links on this page are affiliate links, if you click on our affiliate links and make a purchase we might receive a commission.