FCC points to Nintendo Switch controller announcement this week
US government website says confidentiality around "game controller" will end on Friday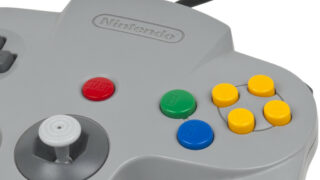 Nintendo will reveal some kind of new Switch controller this week, a US government listing has suggested.
Earlier this month, Nintendo's request for a confidentiality agreement was submitted and listed on the FCC website, for an item simply described as "game controller".
The initial documents listed on the website had suggested that all photos of the unrevealed controller, its manual, its block diagram and its schematics would be kept secret for up to six months.
However, on Tuesday new filings appeared on the FCC website stating that "short-term confidential" information related to the peripheral, such as images and diagrams, will be made available this Friday, September 24.
If accurate, this suggests that Nintendo will likely announce the mysterious device before images of it are published by the US government body this Friday.
The FCC website's reveal dates could potentially corroborate claims that a new Nintendo Direct would be published this month.
UPDATE 22/09/21: Nintendo has announced plans to hold a Nintendo Direct broadcast this Thursday, September 23.
ORIGINAL STORY CONTINUES: Nintendo has previously requested confidentiality when submitting new controller designs to the FCC. It did the same in August 2019 with its design for the Switch's wireless SNES controller, which was released to coincide with SNES games being added to the Switch Online service in September 2019.
However, that request was supported by a diagram of the shape of the controller showing where the FCC's certification label should go, which made it clear that the device was a SNES controller.
For this new controller, a similar diagram has been added, but it simply shows two rectangles with no discernible details.
However, it's been noted that the shape and placement of the labels would roughly match with the design of a Nintendo 64 controller: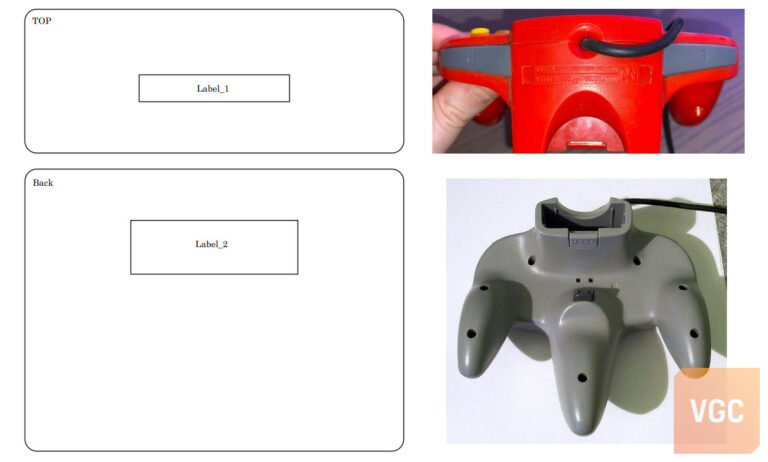 Games released for Nintendo's previous two home consoles, NES and Super NES, are already available on its Switch Online service, along with compatible controllers.
However, sources recently told VGC's network partner Nintendo Life that Game Boy and Game Boy Color games are likely to be added "really soon" to Switch Online.
Later, Eurogamer reported that its own sources could corroborate the claim and that other systems could also be in the works for Switch Online.
The new controller filing has the model name HAC-043, which confirms it as a Switch peripheral, as all previous Switch hardware has used the HAC prefix.
For example, HAC-001 is the Switch console itself, HAC-022 is the Ring-Con for Ring Fit Adventure and HAC-042 is the wireless SNES controller released through My Nintendo for the Switch Online SNES library.
The only other information available for the device at the moment is a radio test report, which tests the safety of the controller's wireless signals. This test shows that the controller was plugged into HAC-002, Nintendo's AC adapter, for testing, which implies that the controller has a USB-C port.
Nintendo has discussed expanding the Switch Online library with other platforms as far back as 2019, 12 months after it launched.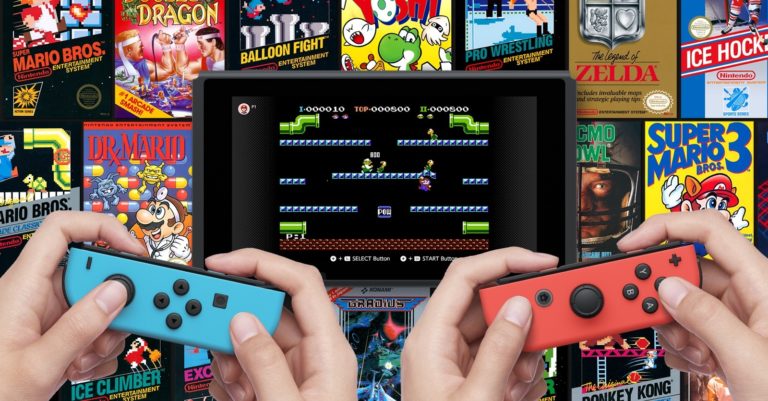 During a 2019 shareholder meeting, president Shuntaro Furukawa was asked specifically if the company had plans to re-release Nintendo 64 and GameCube software.
"At this place we cannot tell new information about future classic hardware among others, but we are thinking about providing an extension of the online service which is currently providing Famicom [NES] software, as well as other methods of providing them," he said.
"We also recognise that there are opinions wanting to play past titles."
The same year, dataminer OatmealDome discovered that the NES Switch Online app contained references to four emulators – Kachikachi, Canoe, Hiyoko and Count.
Kachikachi and Canoe were the emulators used for the NES Mini and SNES Mini consoles, and were then repurposed for those systems' Switch Online libraries. The remaining two are currently unknown.
Related Products
Other Products
Some external links on this page are affiliate links, if you click on our affiliate links and make a purchase we might receive a commission.