Fans 'will be pleased' with Sonic movie redesign, says producer
Team right to delay movie, says Tim Miller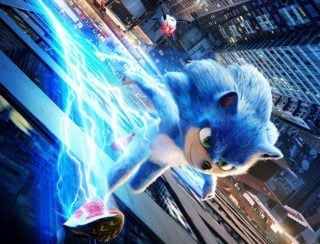 The Sonic the Hedgehog movie's executive producer has discussed its redesigned character CGI, claiming the updated design will please fans.
Tim Miller is the director of films such as Deadpool, but also the founder of Blur Studio, the visuals effects company behind the Sonic movie.
Asked by Variety about the Sega mascot's controversial movie appearance, which caused a fan backlash large enough to see the film delayed for a redesign, Miller said he felt that director Jeff Fowler had made the right decision.
"This is a franchise, and it has to be great," he said. "Look, I was with fans and so was Jeff.  When the s–t hit the fan, I went over there and said, 'The most important thing to do, man, is say, 'I f–ked up."
"He'd already sent a tweet out an hour before I got there. He's a good man. It was exactly the right way to handle that. The fans have a voice in this too. There's a right way to listen."
When asked if he'd seen the new designs, Miller said: "in fact I have. And I think the fans will be pleased."
Paramount Pictures delayed the release of the Sonic the Hedgehog live-action movie from November 2019 until February 14, 2020.
When the first trailer for the movie was released in late April, the less exaggerated, more realistic Sonic character design drew heavy criticism online.
Just days after the trailer's release, director Jeff Fowler took to Twitter to address fan concerns.
"Thank you for the support. And the criticism," he said. "The message is loud and clear… you aren't happy with the design & you want changes. It's going to happen.
"Everyone at Paramount & Sega are fully committed to making this character the BEST he can be."
The adventure comedy stars Jim Carrey as antagonist Dr. Robotnik and James Marsden as Sonic's sidekick. Ben Schwartz is the voice actor for Sonic and Tika Sumpter also stars.