Fans think Game Freak teased Pokémon Scarlet and Violet in Sword and Shield
Game Freak has a history of teasing the future of the series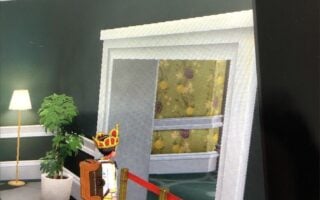 Pokémon fans have discovered what they believe to be a teaser for Pokémon Scarlet and Pokémon Violet in Pokémon Sword & Shield.
As spotted by Twitter user Centro Pokémon, in a room in Sword and Shield, behind some red rope, players can see wallpaper depicting an orange and a grape.
Oranges and grapes are both national fruits of Spain and feature prominently in the trailer for the new games.
Pokemon Scarlet and Violet Guides:
Pokemon Scarlet and Violet walkthrough, tips, and Pokemon locations | How to invite friends online Pokemon Scarlet and Violet | How to breed eggs in Pokemon Scarlet and Violet | Where to get the Master Ball in Pokemon Scarlet and Violet| How to change outfit Pokemon Scarlet and Violet
The new trailer, which was revealed as part of Pokemon Presents was filled with references to Spain, including two crests, one depicting an orange, and another depicting a grape.
VGC broke down even more references to Spain found in the PokémonScarlet and Violet trailer earlier this week.
Teasing a future Pokémon game in the previous generation of titles has been a tradition of the franchise.
Pokémon Scarlet and Violet - announce trailer
Starting back in Generation 2's Pokémon Gold and Silver, an entry in the PokeDex for Corsola described a town that wouldn't appear until Generation 3's Pokemon Ruby and Sapphire.
"In a south sea nation, the people live in communities that are built on groups of these Pokémon," reads the PokeDex in Pokémon Silver. This is how Pacifidlog Town is described in Pokémon Ruby and Sapphire.
Generation 3's Fire Red and Leaf Green also explicitly hint at a reveal that wouldn't take place until the next generation of games.
Players can battle a Team Rocket scientist that will say "You're not Giovanni's kid, Giovanni's kid has red hair". This is an illusion to Silver, the rival character in Gold and Silver, however, in Generation 4's remakes of Gold and Silver, Heart Gold and Soul Silver, it was revealed that Silver was in fact the son of Generation 1's main antagonist, Giovanni.
In Generation 6's games, Pokémon X & Y, players can receive the "Strange Souvenir" which is a totem that hints towards Generation 7's location, the Hawaii-inspired Alola region.
In Generation 7's Pokémon Ultra Sun and Ultra Moon, players can find a poster of Gigantamax Toxtiricty, a Pokemon that was introduced in Pokémon Sword and Shield, on a poster in Game Freak's offices in the game.
Pokémon Scarlet and Violet will release in Late 2022 for Nintendo 2022.
Related Products
Pokémon Scarlet and Violet Dual Pack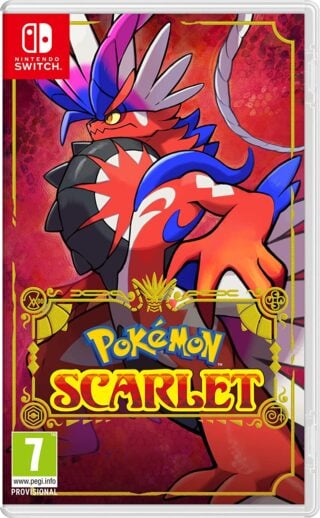 Pokémon Scarlet
Pokémon Violet
Other Products
Some external links on this page are affiliate links, if you click on our affiliate links and make a purchase we might receive a commission.