Fans react angrily to news that Rocket League will remove player-to-player trading
The plans will let Rocket League vehicles "come to other Epic games over time"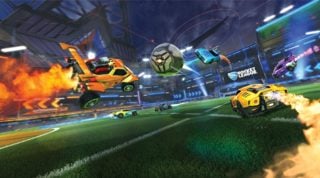 Rocket League players have reacted with anger to news that they soon won't be able to trade items with other players.
An announcement made by developer Psyonix revealed that on December 5, the player-to-player trading functionality in the game will be removed.
According to Psyonix, the change is being made to bring Rocket League in line with other games published by parent company Epic Games, which also don't allow trading of in-game items.
"We're making this change to align with Epic's overall approach to game cosmetics and item shop policies, where items aren't tradable, transferrable, or sellable," the studio explained.
It also notes that once the feature is removed, this "opens up future plans for some Rocket League vehicles to come to other Epic games over time", which Psyonix calls "cross-game ownership".
The news has been met with widespread disapproval from the Rocket League community, with the game's Reddit page full of new posts, each with many upvotes, criticising the decision.
"You know an idea is terrible when a lot of people's first reaction is 'ha, that's a wild joke', Reddit user AllStreetsEnd wrote. "It's just really depressing because while I don't personally trade, I know it's some people's passion.
"This is literally shitting on a big portion of the community. Style has always been a core component to this game, but hey at least we can still buy style from epic for $19.99 am I right?"
"This is the worst decision any game could make," added user cyne_wave. "Do you not know what Counter-Strike and Team Fortress 2 have built with their item markets? Trading is what spawned an entire subgenre of this community."
"They're taking away trading because it kills their sales and that's the one and only reason," HawaiianSurfer suggested. "Instead of buying an overpriced 2000-credit mystery decal, players are getting it from other players at a fraction of the cost.
"By eliminating that consumer to consumer economy, they are forcing players to get whatever items they want, at full price from Rocket League's shop."
Related Products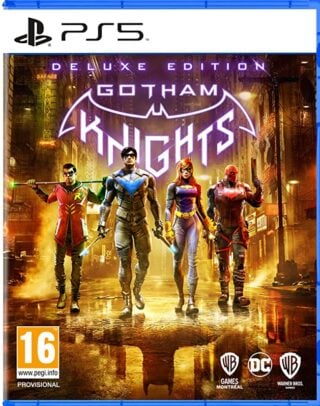 Gotham Knights - Deluxe Edition (PS5)
Other Products
Some external links on this page are affiliate links, if you click on our affiliate links and make a purchase we might receive a commission.