Fans discover commands to make Half-Life: Alyx playable without VR
Debug mode accessible via older versions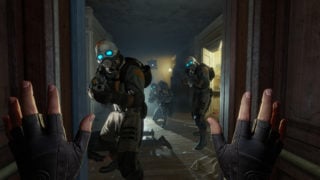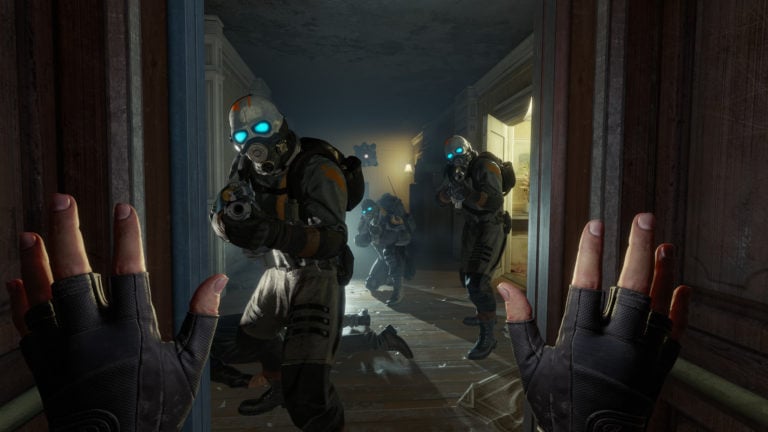 Fans have uncovered a set of debug commands which make Half-Life: Alyx playable without a VR headset.
The debug commands, which have since been patched out of the game, are still available via older versions on Steam's depot downloader, reports PCGamesN.
Tyler McVicker of Valve News Network demonstrated the debug mode via a live stream on Wednesday, including console commands which make VR hands appear in place, allowing players to press buttons and progress through some of the game's puzzles.
McVicker also demonstrated how the standard Half-Life 2 HUD can be enabled in Alyx, as well as some legacy props and weapons.
It appears that the game is mostly playable via the debug mode, although some important VR elements such as the game's Gravity Gloves are not usable.
Half-Life: Alyx designer Robin Walker told VGC this month he was looking forward to fans modding the game to be playable without VR, so that doubters could then "understand why [we] did it."
"I'm looking forward to it," Walker said, when asked about the likelihood of a non-VR mod for Alyx. "I've been half trolling members of the team who are worried about this!
"I think at the end of the day, we knew that one of the questions that we were going to get from customers before we announced was, 'why did you do this in VR?' That's a completely rational question from their mind and I understand why they're asking that.
"We have a lot of things that we can say to them about why we made that choice and why we think it's turned out well, but at the end of the day the game will explain to them why, once they get a chance to play it or see it somewhere."
The designer added: "They will understand why we made this choice. We think we've gotten a huge amount from that choice. We would never have made a choice that big if we didn't think we were getting a huge amount of value out of it.
"As a result, what I'm confident will happen is that when people get that butchered version, and they'll have lost all the things that we'll have got from moving to VR, they will then understand very clearly why we made that choice.
"There's a part of me that's eager for people to be able to have that experience and realise, 'oh, now I get it. Now I see everything we lost in that transition back to non-VR and I understand why they did it.'"
Read the full Half-Life: Alyx interview for more from Walker and programmer Kerry Davis on the future of the series and VR.
VGC's Half-Life: Alyx review calls the shooter "a stunning return for Half-Life and an essential VR purchase – if you have the required equipment and space."