Fans criticise Pokémon Sword & Shield as reuse of models is 'confirmed'
'#GameFreakLied' trends as fans vent frustration over limited Pokedex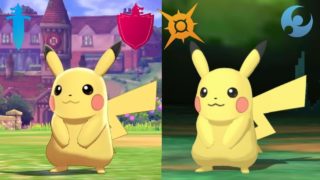 Game Freak's unpopular decision to limit the amount of legacy characters in Pokémon Sword and Shield has come under further scrutiny, after it was reportedly confirmed that the Switch game reuses some models from older Pokémon games.
Sword and Shield, which releases for Nintendo Switch on November 15, is the first main entry in the series that doesn't include every Pokémon, a decision that has not been popular with fans.
[Update: Pokémon Sword & Pokémon Shield reviews have gone live, with some critics highlighting what they view as a lack of ambition when it comes to introducing new ideas to the series.]
Pokemon Scarlet and Violet Guides:
Pokemon Scarlet and Violet walkthrough, tips, and Pokemon locations | How to invite friends online Pokemon Scarlet and Violet | How to breed eggs in Pokemon Scarlet and Violet | Where to get the Master Ball in Pokemon Scarlet and Violet| How to change outfit Pokemon Scarlet and Violet
Original story continues: Sword and Shield producer Junichi Masuda claimed in June that the additional work created by increased visual fidelity was partly the reason Game Freak decided not to include all Pokémon in the game.
"The total number of Pokémon has exceeded 1,000, including new and existing Pokémon," he explained. "As a result, it has become extremely difficult to make Pokémon with a new personality play an active part and to balance them, both in terms of graphical quality and also in terms of battle.
"This decision is personally sad," he added. "Of course, I wanted to be able to bring all Pokemon if I could do it, but it was also a decision that I had to make some day. In the end, I had no choice but to choose quality."
However, users with early copies of Sword and Shield on Reddit have claimed that a significant number of the game's Pokémon models are virtually identical to those used in 2016 3DS entry Sun and Moon, which featured every Pokémon.
2018 Switch instalments Let's Go Pikachu and Eevee are also understood to have used the 3DS models.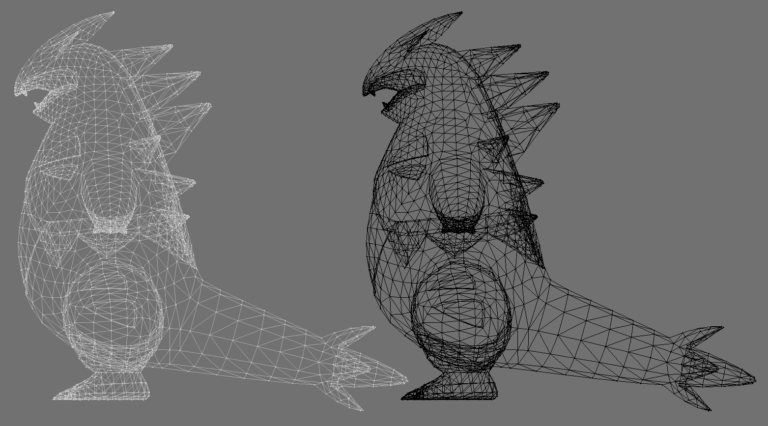 The 3D creature models and animations used in Pokemon games are created by Creatures Inc – a part-owner of The Pokemon Company – under supervision of Game Freak.
Other visual elements beyond the game models themselves could still have increased the game's art production time, including the introduction of new Dynamax forms.
However, since its unveiling earlier this year Sword and Shield has been criticised for its visual quality compared to other Switch RPG titles. The latest discovery has only flared that ill-feeling, with "#GameFreakLied" currently trending on Twitter in some regions including the USA.
Just this week, Pokémon fans had helped #ThankYouGameFreak trend worldwide, in an unofficial campaign designed to counteract some of the negativity surrounding the game.
Game Freak has frequently acknowledged fan frustration over the decision to limit Sword and Shield's Pokedex.
However producer Masuda recently reiterated there are "no plans" to add additional monsters to the game in the future.
He told Dutch site Inside Gamer: "We have no plans to make the Pokémon that are missing in the Galar pokédex in-game available. That is an approach that we want to continue in the future with Pokémon games."
Masuda pointed to the 2020 arrival of the new Pokemon Home app as a compromise. It will allow users to 'store' monsters from various Pokémon titles and could allow them to be transferred to future games.
"Currently the Pokémon Home app is under development, where players can collect their different Pokémon, and only Pokémon in the Galar-Pokédex can be transferred from there to Sword and Shield," Masuda said.
"We encourage people to use Pokémon Home to collect their Pokémon from old games there. From there, they might be able to take it to other games in the future. So take good care of your old Pokémon, because you might be able to go out with them again in the future."
Pokémon Sword and Pokémon Shield is available to pre-order from retailers including Nintendo, Amazon, Best Buy and Game.
Game Freak programmer and director Masayuki Onoue told VGC this year that Game Freak is increasingly prioritising original game creation in order to grow the experience of its staff.
Related Products
Other Products
Some external links on this page are affiliate links, if you click on our affiliate links and make a purchase we might receive a commission.