Fans are remaking PlayStation Home in Dreams
Dreams Central is aiming to realise Home's ambitions with customisation, games and more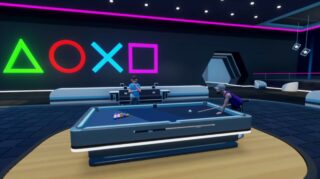 Fans are remaking Sony's former PS3 MMO PlayStation Home in Dreams.
Dreams Central is described as a "social entertainment hub" featuring public and private spaces, minigames and attractions, which is attempting to realise the ambitions of the closed online social game.
"When PlayStation Home closed, it left a void in the gaming community which hasn't really been filled," the project's community-led team wrote. "The idea of a 3D social network was ahead of its time and the initial vision wasn't fully realised.
"We aim to do something similar to the initial concept and act as a stepping stone to the metaverse. Games like Planet Coaster, The Urbz, Jet Set Radio, ThrillVille and Splatoon also inspired us along the way."
A trailer was released for the project on Friday, showing many of the ambitious features planned for the game including pool, air hockey, bowling, a cinema and social spaces such as a beach and skate park.
The game's developers also say they're planning to include interactive roller-coasters, bumper cars, mini-golf, escape rooms, carnival games and more.
The game is planned for release in 2022, by which time Media Molecule will likely have implemented online multiplayer functionality into the game builder's suite of tools.
Creative director Mark Healey told VGC last year that VR support and enabling players to make multiplayer online games were the Dreams community's most requested features. VR support was added last summer.
"That's probably the next thing after [VR] I'd say. I mean, always take that with a pinch of salt, because we've got a community now and we're trying to respond to them as much as possible, so sometimes they might have a bigger demand but they're currently VR and multiplayer online, as in the ability to make multiplayer online games."
PlayStation Home was the free virtual world that launched as an open beta in late 2008 and was available to any PS3 owner with a PSN account.
After creating a custom avatar, players could visit a variety of themed public spaces and take part in the various social and entertainment activities they had to offer, all while collecting items they could use to furnish their own personal home area.
Over time, many developers and non-gaming brands launched their own spaces in Home. For example, players could visit the Men in Black HQ and see clips from the upcoming Men in Black 3 movie, head to the Abstergo Lab from Assassin's Creed II to play mini-games and find concept art, or go to Sully's bar in Uncharted and play the arcade machine there.
Sony shut down PlayStation Home, still in beta, in 2015.
Related Products
Other Products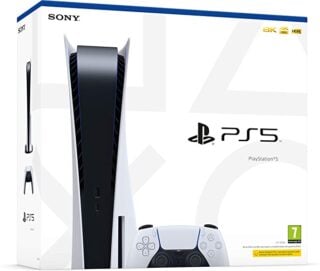 PlayStation 5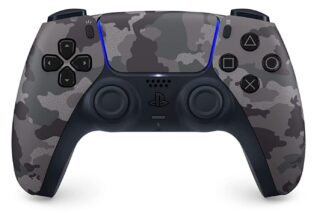 DualSense Controller - Gray Camouflage
Some external links on this page are affiliate links, if you click on our affiliate links and make a purchase we might receive a commission.