Fans use Nintendo leak to restore Super Mario World's 30-year-old soundtrack
Music restored using samples sourced from last year's classic game 'Gigaleak'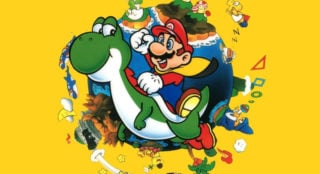 A group of dedicated Nintendo fans have managed to restore Super Mario World's 30-year-old soundtrack using samples uncovered in a data leak.
Twitter user The Brickster said he was able to use last year's significant leak of classic Nintendo data to solve the mystery of which samples were used for Koji Kondo's iconic Mario music. Other creators were then able to restore several tracks from the Mario World OST and share them online.
"For anyone curious as to how these findings were done, it's actually rather simple," he explained on Twitter. "Know how the Gigaleak had source code for Super Mario Advanced? That game reuses samples from Super Mario World. Those samples had names we didn't have, which is how we were able to find them.
"To clarify once more, these restores are NOT made by me. These are made by friends of mine, who have allowed me to share the tracks on my channel, for everyone to listen to. I just found the lead that led us to finding the samples at all. Per track credits are in the descriptions."
It's worth noting that although the remastered tracks are technically authentic to the original SNES music, they're likely still missing some manipulation that the original composer would have added to overcome the technical limitations of the console.
Super Mario World isn't the first game to have its OST remastered in this way: In 2019 composer Sam Miller was able to restore music from the Donkey Kong Country games by locating the original sounds used by composer David Wise.
Last year saw a significant amount of classic Nintendo data leaked onto the internet. The so-called Nintendo 'Gigaleak' saw early prototypes for games such as Yoshi's Island, Star Fox, Super Mario 64 and Zelda: Ocarina of Time shared online.
The early demos are said to be part of an alleged leak of Nintendo source code, which could be linked to a larger breach of legacy Nintendo data which was first reported in May.
Early prototypes of Super Mario Kart and Super Mario World 2 (Yoshi's Island) appeared as part of the leak, and early sprite artwork for Super Mario World and others.
Related Products
Super Mario Odyssey
Other Products
Some external links on this page are affiliate links, if you click on our affiliate links and make a purchase we might receive a commission.