Fallout 76 is free-to-play on all platforms for one week
Players also get limited access to the Fallout 1st premium subscription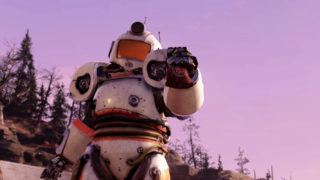 Fallout 76 is now free-to-play on Xbox One, PS4 and PC until October 26.
The promotion is running to coincide with 'Bombs Drop Day' – in the Fallout series, October 23 is the day the nuclear bombs fell.
The offer includes the base game plus the Wastelanders and Nuclear Winter updates. Wastelanders introduced human NPCs and a new main story, while Nuclear Winter added a 52-player battle royale mode.
Player progress and Atomic Shop purchases made during the free week will carry over should users choose to purchase the game, which is currently discounted by 60% to $15.99/£13.99 on all platforms.
Three in-game events will run during the free week: double S.C.O.R.E. and double XP, plus 25% off Legendary weapons and armour from the Purveyor at the Rusty Pick in the Ash Heap.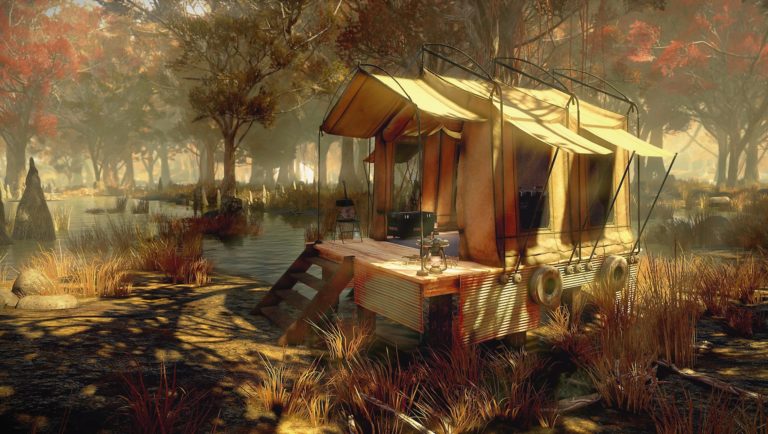 Players will also receive limited access to the Fallout 1st premium subscription model in the form of a scrapbox (offering unlimited storage for crafting components) and a survival tent (a placeable fast travel point with a stash and sleeping bag).
Fallout 1st subscribers can pay $12.99/£11.99 per month or $99/£99.99 annually to play the game solo or with up to seven friends in a private world.
Bethesda, which is set to be acquired by Microsoft, is collaborating with Amazon Studios to create a Fallout television series executive produced by Westworld creators Lisa Joy and Jonah Nolan.