Fallout 76 adds a premium subscription model for private worlds
Users can pay $13/£12 per month or $99/£100 annually to play with up to seven friends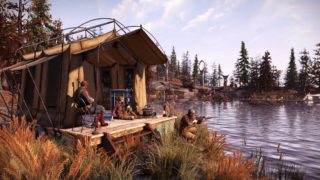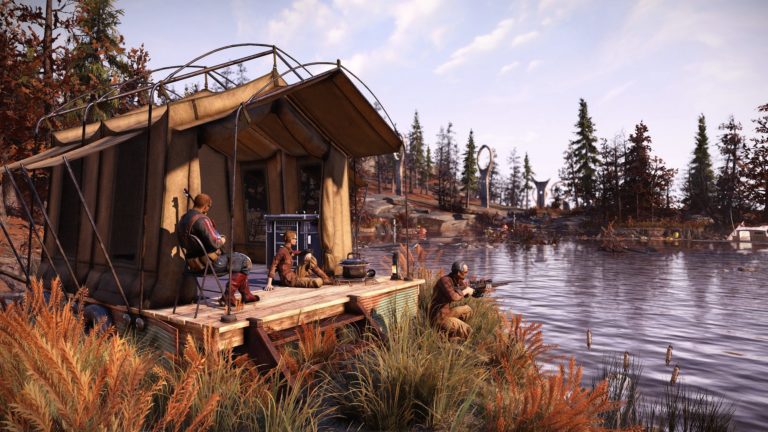 Bethesda has introduced a premium subscription model for private servers in Fallout 76.
Subscribers will pay $12.99/£11.99 per month or $99/£99.99 annually to play the game solo or with up to seven friends in a private world.
Only the person hosting the world is required to have a Fallout 1st subscription.
Membership will also include unlimited storage for crafting components, a new placeable fast travel point with a stash and sleeping bag, 1,650 Atoms per month to spend in the game's store, plus cosmetic items.
Here's the list of Fallout 1st features, which were published on Bethesda's website alongside a subscription FAQ: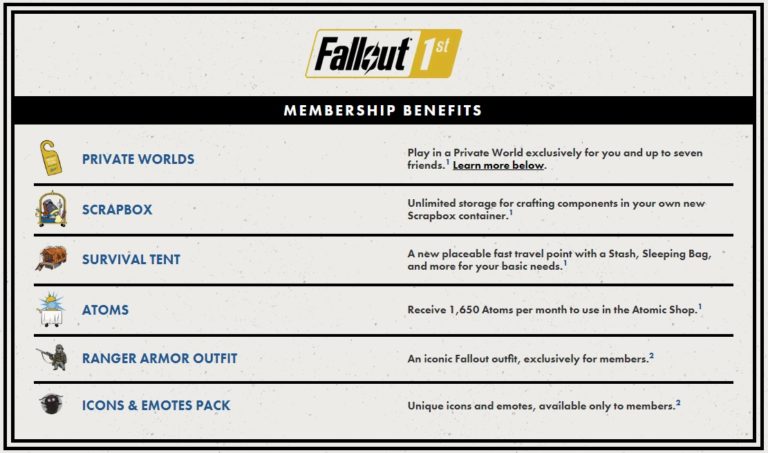 Fallout 1st is available for PC, Xbox One and PS4. There's currently no official support for mods, although it's planned, and Bethesda says it may add or rotate selected membership benefits to keep them fresh.
Bethesda said earlier this month that "the ability to play in your own private world with your friends has been the number one community-requested feature".
It also delayed the launch of Fallout 76's free Wastelanders expansion, which "changes the entire world with human NPCs returning", until the first quarter of 2020.
Bethesda will release a new Fallout software collection for PC called Fallout Legacy in the UK and Germany this Friday, October 25.
The publisher also released the official announcement trailer for the upcoming Doom 64 re-release on Tuesday. Originally launched exclusively for Nintendo 64 in 1997, the game will be released as a pre-order bonus alongside the delayed Doom Eternal in March 2020.