Fall Guys will create an in-game costume for the highest charity bidder
Mediatonic launches Special Effect promotion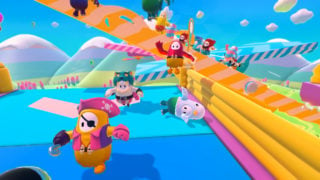 Fall Guys developer Mediatonic has launched a charity promotion which will see the highest bidder receive an in-game costume created for their brand.
The highest bidder will be identified after two weeks, it said on Monday, with all proceeds going to gaming charity Special Effect.
"The thirst from brands has been unreal… so we're turning it into something positive," the game's official Twitter account said. "If we decide that your brand is offensive/unsuitable, we will yeet your pledge out and pick the next highest!"
At the time of publishing, esports club G2 was the highest bidder at $130,003. A hosting company, YouTuber and Warframe developer Digital Extremes had also bid.
Outside of the promotion, regular donations can be made to Special Effect on its website.
Since its release earlier this month, Fall Guys has added a number of crossover skins to the game, including partnerships with Valve for Half-Life and Team Fortress, Hotline Miami and Enter the Guneon.
According to data pulled by a Twitter user, a Portal skin will be available in the Fall Guys store on September 3, followed by a My Friend Pedro crossover on September 6.
Fall Guys released for PS4 and Steam on August 4, with the console version also available via PlayStation Plus this month.
The battle royale platformer has proved hugely popular since its release, selling 2 million copies on PC alone in its first week, and amassing over 10 million players on PS4 according to a profile tracking site.
Mediatonic has said it would "love" to bring the colourful last man standing game to other platforms in the future.