Fall Guys update features a 'huge range' of new round variations
Patch also enhances server stability and includes improved visual effects
Fall Guys: Ultimate Knockout is to receive a mid-season update today introducing a "huge range of new round variations".
In a bid to mix things up ahead of the launch of Fall Guys Season 2 in October, Mediatonic says existing courses will need to be approached in new ways thanks to the introduction of fresh obstacles, random rotations and lots of falling fruit.
"Reliable door patterns on Gate Crash may end up all kinds of wavey," Mediatonic senior designer Anthony Pepper told the PlayStation Blog. "Turntables could turn the tide in an unpredictable take on Fall Ball. And just when you thought you'd got a handle on the topsy-turvy See-Saw? We'll just say that your approach may need to be tweaked!
"Remember the turnstiles you had to jostle and bump your way through in Hit Parade. Well, things may take a turn for the precarious with a nest chock-full of mini Whirlygig spinning clubs. You'll be playing with some real Frankenstein monster mash-ups and we can't wait to hear what players think!"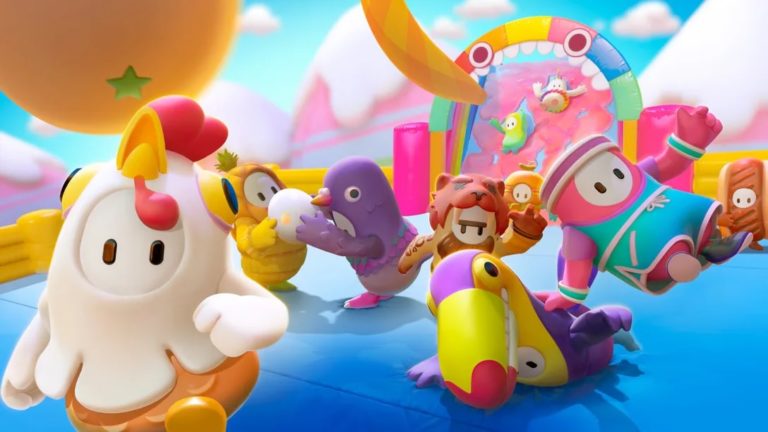 Mediatonic says the patch will also enhance server stability and include visual effects improvements that provide a smoother overall gameplay experience.
"There have been plenty of rumblings across the community about a certain large and rather aggressive hammer obstacle, rumoured to be bringing future physics wildness to Fall Guys," Pepper added. "Well, we can't be sharing all the details just yet but let us just say — their name is Big Yeetus and they're a-coming!"
Fall Guys released for Steam and PS4 on August 4, with the console version available for free to PlayStation Plus members last month.
The Devolver-published game has sold more than seven million copies on Steam and has also become the most downloaded PS Plus game of all time on a global basis, according to Sony.
Mediatonic has said it would "love" to bring the colourful last man standing game to other platforms in the future.