Facebook is ending support for its gaming app in October
Much of the functionality will be migrated to the main Facebook app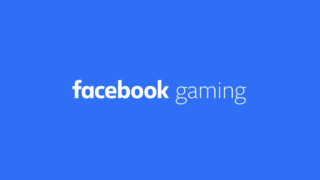 Facebook will end support for its Facebook Gaming app in October, it's announced.
In a statement published on Sunday, the company reiterated that much of the functionality of the app will be transferred to the main Facebook app.
"Beginning on 28 October 2022, the Facebook Gaming app for iOS and Android will no longer be available," the statement from the Facebook Gaming team read. "After this date, this app will no longer work. You can download your gaming app search data here.
"We want to extend our heartfelt thanks to all of you for everything that you've done to build a thriving community for gamers and fans since this app first launched. This was truly a community-led effort to bring new gaming features to Facebook.
"Despite this news, our mission to connect players, fans and creators with the games they love hasn't changed, and you'll still be able to find your games, streamers and groups when you visit Gaming in the Facebook app."
The Facebook Gaming app was used as a hub for fans to follow their favourite streamers, or interact with the official social media pages of various games. It would also allow for the purchase of certain mobile titles.
Meta invested a large amount of money into the Facebook Gaming initiative, signing large content creators from Twitch and YouTube on exclusive, multi-year deals. This led to similar exclusivity deals from YouTube, Twitch and the now defunct Mixer.
Meta's gaming output is currently focused on VR, and its use in the metaverse. Despite the warm critical and consumer reception to the Meta Quest 2, Meta's recent decision to increase the price by $100 may halt this growth.
Reality Labs, the Meta sub-division behind the Quest blamed the increased cost on the increase in production and shipping costs.
"By adjusting the price of Quest 2, we can continue to grow our investment in groundbreaking research and new product development that pushes the VR industry to new heights.
"We have an ambitious VR hardware roadmap, beginning with the launch of our high-end headset, Project Cambria, later this year. And we plan to ship new generations of Meta Quest after that."