Fable creator Peter Molyneux's next game is a 'blockchain business sim'
LegacyCoin will form the basis of the game's economy.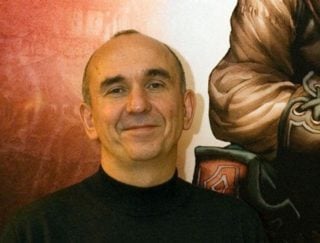 Peter Molyneux, the creator of Fable and Black & White, has announced a new game that he says will "push the boundaries of Blockchain Gaming".
"Legacy is a creative entrepreneur's dream come true, an opportunity for players to build their very own business, designing their very own products from a huge array of possibilities as they create a business empire the likes of which the world has never seen!" Molyneux said in a post on his blog.
Legacy intends to allow players to own a "Land NFT" which will allow players to "start your own in-game blockchain business association in Legacy".
An NFT is essentially a digital collectable, ownership of which is recorded on the blockchain, which serves as a digital ledger. This doesn't stop anyone from simply copying the work, however.
As part of Legacy, Molyneux and 22cans will also launch LegacyCoin, a cryptocurrency that will form the basis for the game's economy.
"LegacyCoin (LEGACY) is a new Cryptocurrency lying on the Ethereum blockchain which complies with the tried and trusted ERC-20 token standard." the blog explains.
"This new cryptocurrency has many uses, from acquiring Legacy Keys for lending to trading within the game economy, acquiring exclusive game item NFTs and many more exciting and innovative utilities yet to be revealed."
The game, created by studio 22cans, follows his 2014 video game Godus, an early access god game which despite appearing to remain in 'early access to this day, has all but been abandoned.
Prior to Godus, Molyneux released Curiosity: What's Inside the Cube?. This mobile title saw players across the world work together to tap at a cube until every block was revealed.
The final player to tap the game was set to receive a "life-changing" reward, which ultimately led to not much due to the commercial failure of Godus.