F1 2020 game introduces team creation mode
Codemasters reveals first details on this year's game; July release date set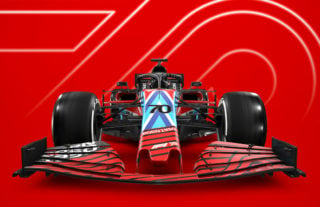 Codemasters has confirmed that the F1 2020 game will release on July 10 for PS4, Xbox One, Stadia and PC via Steam.
The most significant introduction to this year's game is My Team, a new game mode which allows players to create their own F1 team, with a unique driver-manager experience existing alongside the established Career mode.
Players can choose from the original full 22 race season, and shorter 10 and 16 race season options, which now include Hanoi Circuit and Circuit Zandvoort.
Two-player split-screen has also returned to the series, alongside several options designed to help new players.
Codemasters has announced a Deluxe Schumacher Edition which includes the ability to drive as the German driver Michael Schumacher in four of his most iconic cars: the Jordan 191 (1991), Benetton B194 (1994), Benetton B195 (1995) and Ferrari F1-2000 (2000).
"F1 2020 promises to be our biggest and most innovative title to date," said Paul Jeal, F1 franchise director at Codemasters, in a prepared statement.
"Our core players will welcome even greater gameplay depth with the introduction of our brand-new My Team feature, alongside three customisable season lengths which allows them to pick their favourite tracks."
Game director Lee Mather added: "As huge fans of F1, we continue to innovate and develop game modes that bring players even closer to the real-world sport.
"We've also added new modes to enable more casual players to get up to speed more easily, and we've brought back split-screen for social play with friends. The additions reduce both the difficulty and time barrier to entry while retaining the car handling that our simulation players love."
Codemasters recently extended its contract with Formula One Management for exclusive F1 video game rights from 2021 to 2025.