Exclusive: A fully functioning Zelda 64 PC port is '90% complete'
The fan-made PC port could release as soon as next month, its developers have told VGC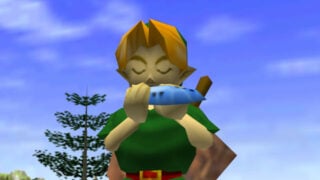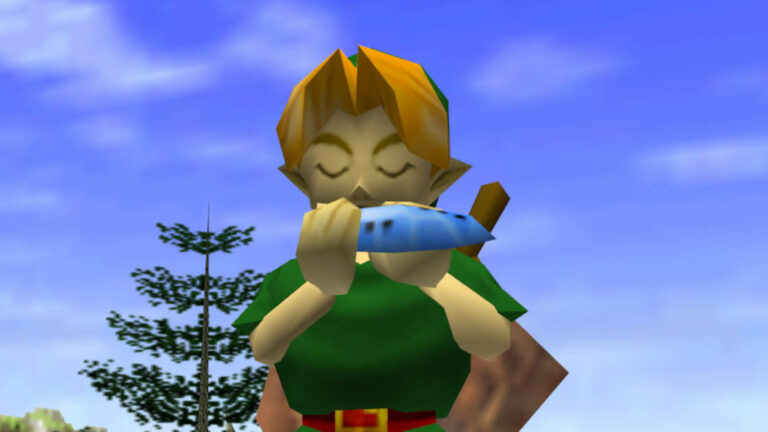 A fully functioning fan-made PC port of The Legend of Zelda: Ocarina of Time is nearly complete and could be released within weeks, VGC can reveal.
'Harbour Masters' are a group of community developers who are currently working on the PC port of the Nintendo 64 classic, which they estimate is already 90% complete and could release as soon as mid-February.
Just like a fan-made PC version of Super Mario 64 released in 2019, the Zelda port will feature support for multiple resolutions and modding of assets, the group told VGC.
---
Master Sword location | How to increase inventory space | How to increase hearts and stamina  | How to get warm clothes | Wingsuit location | Hylian Shield location | Duplication glitch
---
Harbour Masters' work, although totally separate from the Zelda Reverse Engineering Team (ZRET), follows the completion of the two-year fan project last year which successfully reverse-engineered a version of Ocarina of Time into compilable C code.
---
UPDATE: Zelda: Ocarina of Time's PC port is now complete and available online.
---
ORIGINAL STORY CONTINUES:
A similar decompilation project eventually led to the Super Mario 64 PC port.
This kind of reverse engineering is made legal because the fans involved did not use any leaked content, nor use any of Nintendo's original copyrighted assets.
Speaking to VGC, Harbour Masters developer 'Kenix' said that the group started work on its PC port virtually as soon as Ocarina of Time's code was fully reverse-engineered.
The group is calling its port 'Ship of Harkinian', which is a reference to a line of dialogue in the infamous Zelda CDI spin-offs.
"We actually started putting down code in the middle of December last year," they said. "Currently all of the game logic runs pretty much flawlessly. We have a few assets that aren't packed correctly in the archive, most specifically skyboxes, and there are still a few graphical errors we are working through. Audio is also not yet decompiled.
"I'd give it approximately 90%. We've been hoping to be complete by the middle of February and use a month or so until April 1st to refine the game before release. We're hoping to have a public repository available in late February."
Kenix said the Harbour Masters team plans to go above and beyond what the Super Mario 64 fan port delivered back in 2019, with a number of enhancements over the original N64 version of Ocarina. You can see the first images of Harbour Masters' port below.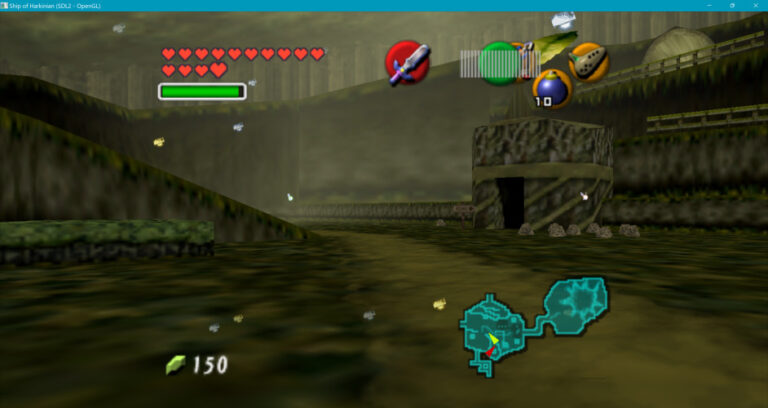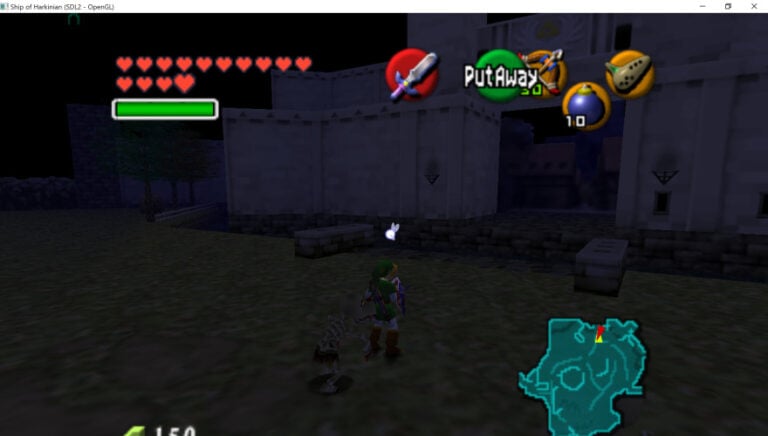 "Widescreen is supported out of the box by the rendering backend we are using, Fast3D," they explained. Fast3D is the same renderer that was written for the Mario 64 port.
"We have a roadmap for other things like 60fps. We already did the research to figure out what needs to be changed to make this work."
The Ocarina PC team also plans to make mod support easier with the addition of features such as a scripting system similar to modern game engines. Super Mario 64's own PC port was quickly modded with new graphics and modern effects such as ray-tracing, and it's likely Ocarina will receive similar treatment.
"Our game has an asset loading pipeline much more similar to modern games," Kenix claimed. "We have a resource manager that runs on a separate thread that loads assets from our archives.
"All of our assets are tagged by a string location within that archive, rather than what the game did on N64: pointers. Most of our work has gone into the process of importing/exporting different game asset types.
"Our archives also support 'patches.' These patches can replace an asset from the original archive. If you want to for example do a texture pack, all you have to do is create an archive that has the same texture path as the original and the system will figure out the newest one to use for you.
"This is the first step in our plan to support modding. Our archive format is the .MPQ file which is used in Blizzard games, but we are giving it the .OTR extension"
"Finally, we packed assets into an external archive. No assets are linked into the exe. Our belief is that this will prevent a DMCA takedown from Nintendo as SM64 linked all of the assets into the exe file."
Harbour Masters' work on the Legend of Zelda PC port can be followed on its Discord server.
Finally, the group told VGC it's coding a library along with the Ocarina port called libultraship (LUS), that handles all required aspects of an N64 to PC conversion.
"We expect this and our processes to result in a port of Majora's Mask shortly after it reaches 100%," it said. Work on decompiling Majora's Mask is currently estimated to be at 37%.
Harbour Masters are not the only fans working on porting Zelda to PC. Another project is being worked on by a single engineer who was previously active in the SM64 PC modding scene.
Engineer 'Vertigo', told VGC they expect to have their own fully playable PC version of Ocarina working "with minimal glitches and no sound" by mid-February. You can see images of their own progress below.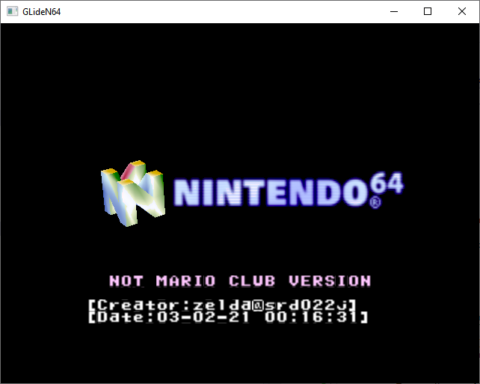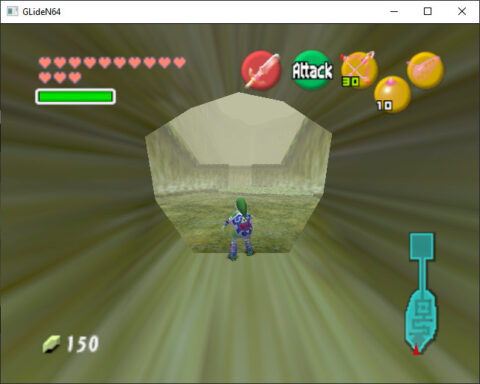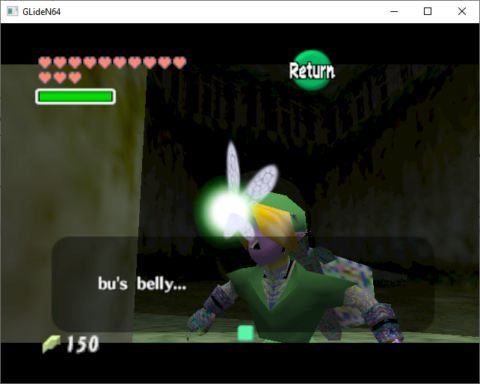 Vertigo is porting the Nintendo 64 game using GlideN64, an open-source renderer typically used by popular N64 emulators.
"I was about 13 when Super Mario 64 came out, so that and Ocarina of Time are staples of my childhood," they told VGC. "I got involved in the SM64 port to share that experience with my son because Nintendo's offerings had always been terrible. He really enjoyed SM64, and I look forward to playing OOT with him :)"
Asked why the two groups weren't collaborating on the PC project, Vertigo suggested that their design philosophies and middleware used was so different that they wouldn't be able to work together efficiently.
Related Products
Other Products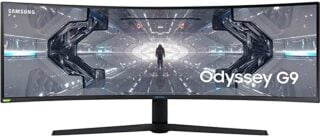 SAMSUNG 49-inch Odyssey G9 Gaming Monitor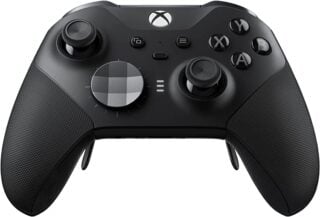 Xbox Elite Series 2 Wireless Controller
Some external links on this page are affiliate links, if you click on our affiliate links and make a purchase we might receive a commission.