Ex-Starcraft devs reveal new RTS Stormgate
The game will enter beta in 2023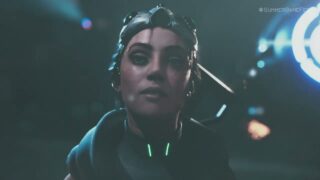 Stormgate, a new RTS developed by ex-Starcraft developers has been announced.
Frost Giant Studios, which consists of ex-Blizzard employees, revealed the game along with a new trailer.
Stormgate will enter beta in 2023, however, players can sign up to take part today. 
Frost Giant is made up of RTS veterans such as Tim Campbell (campaign designer of Warcraft III: The Frozen Throne), James Anhalt (lead engineer on StarCraft II), Jesse Brophy (lead artist on Starcraft II) and Ryan Schutter (lead designer on Starcraft II).
Stormgate - World Premiere Trailer
"Stormgate is a free-to-play real-time strategy game set amidst a war between humanity and an onslaught of alien invaders," the game's description reads. "Take on the campaign alone or cooperatively, play casual and competitive PvP and co-op modes online, or get creative in the editor."
It continues: "Developed in Unreal Engine 5, Stormgate will support high-resolution HD visuals in 4K and hundreds of units in epic, large-scale wars across a variety of maps and tilesets.
"The user interface is designed to make RTS more approachable by streamlining inputs, automatically assigning units to control groups, and enhancing gameplay. We've lowered the skill floor while keeping the ceiling as high as you want to climb."