Ex-Sledgehammer boss 'torn' over Modern Warfare reboot
Michael Condrey questions if game is being controversial for controversy's sake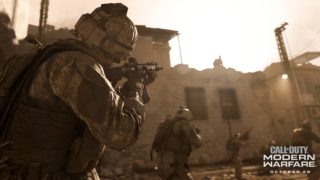 Former Sledgehammer Games studio head Michael Condrey has questioned whether Activision is pressuring Call of Duty: Modern Warfare developer Infinity Ward "to be more controversial" in a bid to drive media coverage.
Announcing the game in May, Infinity Ward co-studio head Dave Stohl said: "We are creating an emotionally charged experience that's inspired by the headlines in the world today, where the rules are grey and battle lines are blurred."
Call of Duty: Modern Warfare's desire to show the morally ambiguous side of military conflicts was reflected in a behind closed doors E3 demo which featured a playable child soldier and the potential for players to commit civilian casualties.
Condrey, who was studio head at Sledgehammer during the development of Call of Duty titles Modern Warfare 3, Advanced Warfighter and WWII, told VentureBeat: "I maintain that video games are the most important art form of our time. I respect every developer who strives to deliver their work as an extension or reflection of their artistic vision.
"That said, MW seems like a tough challenge for any studio, especially if they are being pushed by publishing to be more controversial and 'darker' for the sake of headlines."
Condrey also told journalist Dean Takahashi that real world atrocities in recent years have clouded his feelings about the upcoming reboot.
"Our efforts on MW3 were focused on storytelling in a universe that dealt with intense conflict but was also very clearly fictional. And with WWII our team strived to pay tribute to a conflict like no other," he said.
"But the world has changed a lot in the last decade and events like Sandy Hook, Las Vegas, and Christchurch are real and heartbreaking. So, I'm torn Dean, to be totally honest."
Condrey, who's now serving as president of a new 2K games development studio based in Silicon Valley, added: "The creative challenges of realistic 'modern warfare' are complex. Western 'heroes' killing 'villains' in the Middle East simply isn't good enough.
"Equally, I hope the game's stated goal to depict the realism of war was an unfortunate choice of words, rather than the actual intent to depicting the unspeakable atrocities that are the reality of today's modern conflicts."
Set for release in October, Modern Warfare will feature a unified narrative experience and progression across the whole game, including campaign, multiplayer and Spec-Ops co-op missions.
For the first time in the series PC and console players will also be able to play together online via cross-platform play.
US retailer GameStop said Call of Duty: Modern Warfare topped its pre-order rankings post-E3, while NPD Group analyst Mat Piscatella said this month he expects it to be the No.1 game in the US this year in terms of dollar sales.
Related Products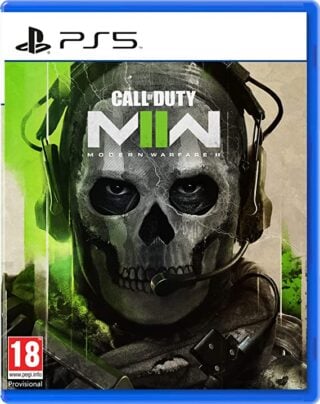 Call of Duty: Modern Warfare 2 (PS5 Standard)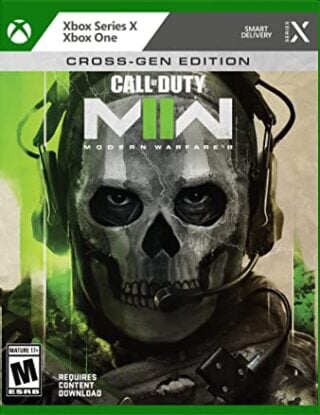 Call of Duty: Modern Warfare 2 (Xbox Cross-Gen)
Other Products
Some external links on this page are affiliate links, if you click on our affiliate links and make a purchase we might receive a commission.